ODU Baseball Ready to Reign in 2022 Campaign
This article first appeared in the spring 2022 Mace & Crown magazine issue. 
What an exciting time it is for the Old Dominion baseball program as they look to continue their 2021 success into the new season. Last season, the Monarchs produced one of the finest years in program history. ODU finished the season with a 44-16 (22-10 C-USA) record. They eventually went on and defeated Louisiana Tech in the final of the conference tournament to claim their first ever Conference USA Tournament title. In the NCAA tournament, Old Dominion was placed as the 11 seed overall and was the No. 1 seed of a regional for the first time in program history. A bunch of the success for Old Dominion was because of the work they did in the batter's box. They finished second in the nation in home runs with a team-record of 105 home runs. Lastly, they were placed in the top-10 nationally in slugging percentage, runs scored, hits and triples.
Old Dominion returns eight of nine regular starters from that high-powered 2021 lineup. The Monarchs also welcome back former all-American Chris Dengler, who played just six games last season due to injury. The Monarchs may have lost three pitchers to the MLB draft, but they did retain seniors Nick Pantos and Tommy Gertner, who both combined for 26 starts and 112.1 innings last season. In regards to the bullpen rotation, the Monarchs bring back a pair of key late-inning arms in senior Jason Hartline and sophomore Noah Dean. Hartline was a second team all-conference reliever last season who went 5-0 in his relieving appearances. He also notched up 60 strikeouts while maintaining a 1.88 ERA. Dean was one of the best relievers in the conference last season and was ranked top-30 nationally with nine saves and 44 strikeouts in just 21.1 innings. 
In the C-USA preseason polls, the coaches within the conference voted the Monarchs to finish the 2022 season third overall and first in the east division. Along with that, there were six players on the ODU team who were featured on the Preseason All-Conference USA Team, which was the most of any C-USA program. Those players selected were seniors Tommy Bell, Jason Hartline and Brock Gagliardi, Andy Garriola and sophomores Carter Trice and Noah Dean. Along with that, Baseball America did a projection on the 64-team bracket for the 2022 NCAA Tournament and they picked Old Dominion to be the No. 2 in the Charlottesville Regional. Projected with the Monarchs in that regional are the host No. 1 Virginia, along with in-state programs No. 3 VCU and No. 4 Norfolk State. When head coach Chris Finwood was asked about his thoughts on the regional prediction, he was all for it. "That would be one heck of a regional." 
Before the Monarchs can even think of playing in the postseason again, they have to worry about playing up to their expectations and improving upon their 2021 finish. Old Dominion will be playing a 55-game schedule that will start off with a big home stand. The Monarchs will play 15 of their first 16 games in Norfolk as they welcome Iona, Binghamton, Bryant, Princeton, Stony Brook and East Carolina into town. The lone away game they have in that mix is with in-state rival VCU up in Richmond, VA. After their game against ECU, ODU will begin its conference play by going on the road to play Middle Tennessee State on March 18, 19 and 20. After that series is done, they return home for a lone weekday game here at home when VMI comes down for a visit on March 22. After that, the Monarchs are back in conference action at home when Charlotte comes to play on March 25, 26 and 27. ODU finishes the month of March with another home game on March 29 against Cambell.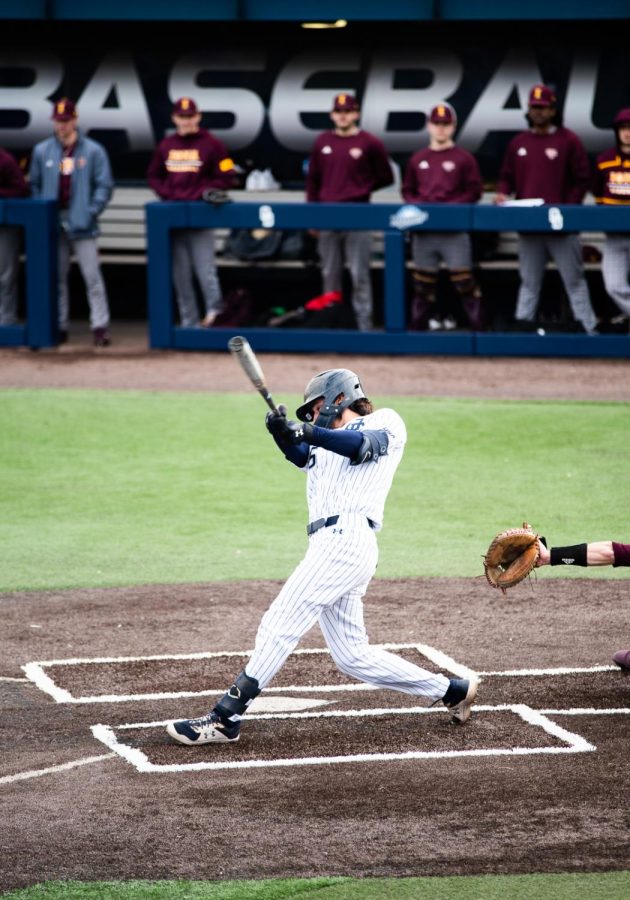 ODU starts April off on the road as they travel down to Florida to play FIU. After that series concludes, they meet with ECU for the second time this season, but on the road on April 5. The Monarchs return home for a series against UTSA and then go on the road to Charlottesville, VA to play against Virginia on April 12. They also will travel down to UAB on April 14, 15 and 16 and conclude their road trip up in Williamsburg, VA when they play William & Mary on the 19th. Next for ODU is another big home stand that could be pivotal for the Monarchs. They start off at home with a series against FAU then they host Virginia in the second meeting of the regular season on April 26 in the 'Commonwealth Classic'. They also host Louisiana Tech at the end of April in a three-game series, a rematch of last year's conference championship. The Monarchs begin May on the road down at Southern Miss before returning back home on May 10 to host VCU. The next evening, William & Mary will be traveling down to Norfolk for a matchup. In the final home series of the season, ODU will host Marshall on May 13, 14 and 15 before ending the regular season on the road at VMI and concluding at Western Kentucky.
Coach Finwood talked about how easy to notice the schedule is when it comes to playing quality opponents, but knows that his team is prepared for the challenge. "This may be as challenging an overall schedule as we have played, and we will have to play very well," Finwood said. "With a veteran ballclub, we will be ready for this type of challenge. It should be an exciting team to watch." Who knows what is in store this season for the ODU baseball program, but one thing is certain, this team appears to have the same work ethic as last year. The Monarchs look to have another successful season and will attempt to repeat as Conference USA champions and possibly earn another shot at playing in the NCAA postseason. 
Leave a Comment
About the Contributors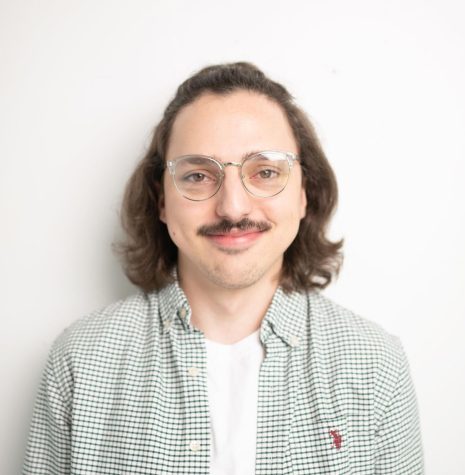 Benjamin Draper, Sports Editor
Benjamin serves as the Sports Editor for Mace and Crown. He is a sophomore who majors in Communications, more specifically 'Media Studies' along with...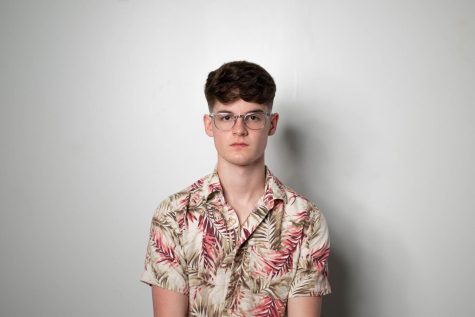 Nicholas Clark, Photography Editor
Nicholas Clark is the photography editor. He majors in photography and print media. For fun, he likes to play golf and take pictures. Email him at [email protected]