ODU Homecoming: A Time for Love Again
Homecoming at ODU has had a long and varied history. Starting in the 1960s, the campus tradition has seen a plethora of events ranging from parades, floats, live music events, bike races, and the school dance that the Mace & Crown at the time referred to as the "Social Event of the Year." 
Homecoming, at the time, served as a time for protest. According to The Virginian-Pilot archives, 1970 was the time when former governor and alleged segregationist Mills E. Godwin Jr. shorted the university's budget by approximately 4.4 million dollars.The students retorted by changing that year's homecoming theme from "A Time for Love" to "A Time for a Fair Appropriation." In turn, students rallied supporters to write to legislators and save ODU from losing their quality education, building funds, and accreditation.  
Though ODU's official homecoming theme for the 2021's school year wasn't "Time for Love Again," it might as well have been. With the COVID-19 pandemic effectively cancelling all school events the prior year, this year's homecoming served as a reason for students to reconnect and heal from these turbulent times. It reminded the student body what it means to love ODU and be a Monarch.
According to the university's archives, homecoming had come and gone throughout the years. We saw a rebirth of interest in 1986 and then again in 1991, when the event became synonymous with sporting events. The event moved between October and November, coinciding with either the opening of ODU basketball or football. It eventually evolved into the event students experienced today that fosters school spirit and camaraderie. 
A pinnacle part of defining what it means to be a Monarch is the election of the homecoming king and queen, who serve as the face of the Monarch community. Several candidates ran this year with varied backgrounds in courses of study and extracurricular achievements. However, they all had one shared goal in mind — to represent what they believed ODU stands for: diversity, integrity, and connectivity. These concepts weren't lost on the winners Caitlyn Kidd and Demetre South, who were crowned at the ODU v. Western Kentucky football game halftime show on Oct. 18 on Kornblau field.
Though the game proved to be a crushing blow for sports enthusiasts, for Kidd and South, it was a pinnacle of achievement that they pursued together through friendship and community outreach.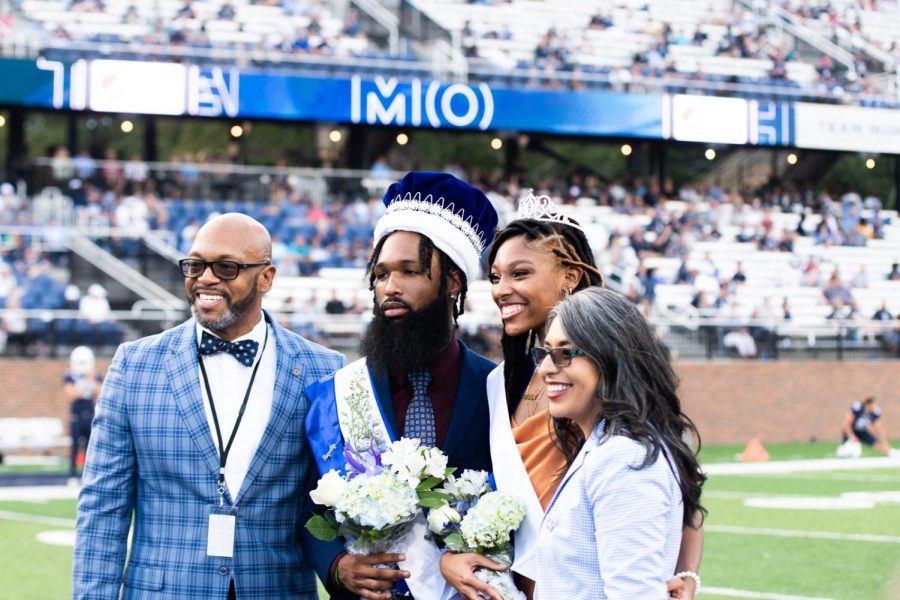 Kidd ran on the principle of providing students, especially underclassmen, the opportunity to understand how to balance fun with professionalism as an aspiring music teacher. She also reflected back on what it was like for her to be standing on the field awaiting the results of the homecoming court race. With seven family members in the audience that drove many hours, including her parents and aunt and uncle, Kidd remembers thinking, "Lord, I pray I win."
For South, he was concerned that no one was awaiting him in the stands. His mother, little brother, and little sister, had gotten caught up in traffic. 
"I'm thinking, I'm just all alone," said South.
South had described his mother as his number one role model. In the Royalty Blue Carpet event prior to the Monday of the game, sharing that watching her overcome her own personal struggles made him the person he is today. 
Kidd and South have been friends since freshman year and affectionately accredit each other for being the other's hype-men. It was their mutual respect in each other's ability to be strong, independent, as well as charismatic and communicative to their fellow Monarchs, that helped pathe the way to what was about to be the most memorable moment in their college career. 
South's name came over the loudspeaker first, "The best part of that moment is when I got in the middle of the field–of course everyone's embracing me […] but then, I heard Caitlynn's name too!"
"I was already super happy for him, like I was jumping for him," Kidd shared enthusiastically, "So like, when my name got called it was like 'Oh yeah, we definitely lit.'"
The pair shared that there was no bad blood amongst homecoming court nominees, as they were all happy to be there and share this experience together. This is akin to South's definition of happiness he gave at the Blue Carpet event, which he defined as the support he gives to others and the support they give to him. 
To top off the night for South, he walked off Kornblau Field to be greeted by his family – who made it just in time. 
By the time Kidd and South return to Kornblau Field to pass down their crowns, they will both be graduates. Looking forward to their next step in life and maintaining their goals, South plans to encompass financial success. For Kidd, she is confident she will be well on her way in her career as a music educator. For now, they are both glad to have shared this experience not only with each other, but with their ODU community.
"I'm glad to be a Monarch," says South. 
Leave a Comment
About the Contributor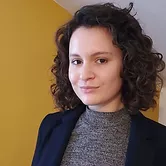 Victoria Tillinghast, News Editor
Victoria Tillinghast is majoring in English with a concentration in journalism as well a minor in communications. Currently, she serves as the news editor...