Monarch Basketball Ready to Reign on the Court
It will be another fun season for the Old Dominion Monarchs men's basketball team as they look to play at a high-level in the C-USA. In the 2020-21 season, Head Coach Jeff Jones led ODU to a 15-8 overall record and a 11-5 record in league play. This earned the Monarchs a number two seed in the C-USA Tournament.
Since the 2013-2014 season when Jones was named the coach of the Monarchs, ODU has been ranked first in the C-USA for road wins in general (54) and in league play (40). They also rank second in total wins (168) in C-USA. Jones has led the Monarchs to a 92-23 winning record when playing home games at Chartway Arena. Jones has 525 career victories as a head coach in the NCAA. 
To start the season, the non-conference schedule is very tough for Old Dominion. ODU plays on the road at James Madison, East Carolina, George Mason, William & Mary, and Richmond. The home game against VCU on Dec. 11 will also be a big game for the Monarchs before conference play. All six schools were ODU's rivals when they were all members of the Colonial Athletic Association. ODU will also play in the Myrtle Beach Invitational in late November, and all games will be televised on the ESPN platform. ODU will face off with Indiana State in the first round. If the Monarchs win, they will likely meet Oklahoma in the second round.
Winning most of those early-season non-conference matchups will be key for ODU to head into the C-USA. According to Head Coach Jeff Jones, he expressed how tough the schedule is and hopes that the players added this offseason will help the Monarchs become a better team.
"To people who know basketball, they understand it's a very difficult schedule. It's the kind of schedule that, if we're successful, could set us up well for the postseason, Jones said. "I'm excited about the pieces that we have. I'm excited with the effort and focus so far." 
Coach Jeff Jones has done a good job in recruiting players to ODU. He will also be bringing back several players from last season into this season minus the departure of Malik Curry. Curry had left the Monarchs this past offseason to go to the Mountaineers in West Virginia.
When asked about Malik leaving, Jones expressed that although the departure was a tough blow to the team, the new acquisitions will help fill in that hole and is hopeful that this team can surpass last years. "No question, Malik Curry played a big role for us," Jones said. "But with the new additions and improvements the returning guys have made, not only will we compensate for that loss, but we have a chance to be a significantly better basketball team." Jones also expressed how if Malik had stayed with ODU, they would be the favorite to win the C-USA, but regardless of the loss, the team this season will be competitive and in the championship hunt. 
The Monarchs have brought in some talent from the transfer portal. First off, Charles Smith IV made the transfer to Norfolk from SMU this offseason. Charles made 45% of his three-point shots last season for the Mustangs. He was a four-star recruit out of high school in Atlanta. He chose to come to ODU in search of more playing time. His shooting from long range will be a valuable asset to the Monarchs. 
Another transfer that chose to come to ODU is 6-foot-3 C.J. Keyser, who is a senior from North Carolina Central. C.J. played two seasons for Wichita State and then transferred out to play his next two seasons for N.C. Central. Keyser averaged 16.4 points per game last season at N.C. Central to earn first-team All-MEAC honors. He has one season left of eligibility. 
"C.J. is a veteran guard who has proven at the collegiate level he can get buckets," Jones said. "Adding offensive production has been a priority this offseason, and C.J. can help us do that. We needed to have more shooters on the roster and we do now."
Senior A.J. Oliver II, who is a transfer student from Clemson, led the Monarchs in three-point shooting last season. 33 of those were from behind the arc. With the new shooting assets, teams won't be able to pack the paint and will force the Monarchs to beat them from mid-to-long range. 
Other notable players for the Monarchs include senior Austin Trice, a 6-foot-7 forward from Kansas State that averaged 8.9 points and 6.3 rebounds. He earned sixth man of the year. In addition, 6-foot-7 sophomore guard Mekhi Long from Rhode Island played a key role in defending and rebounding. Sophomore forward Stephan Morris is a 6-foot-7 transfer from Kilgore Junior College down in Texas that has added depth for the Monarchs. He averaged 5.2 points and 2.4 rebounds. Another player to look for is Kalu Ezikpe, the 6-foot-7 junior from Atlanta who averaged 10.3 points and 6.7 rebounds per game. He had foul trouble throughout the 2020-2021 season, but can be a dominant player on the court. 
Ezikpe was named a Preseason All-Conference USA Honoree.  Along with that, Ezikpe and teammate Jaylin Hunter were named team captains by ODU Head Coach Jeff Jones. The Monarchs were picked to finish fifth in the Conference USA Preseason Poll.  "The truth is, you don't really know until you start playing how good you're going to be. But we certainly have a chance to be really, really good," Jones said. 
The Monarchs are hopeful to see the return of the 6-foot-5 junior Jason Wade onto the court in an ODU uniform again. After suffering season-ending injuries in the last two seasons, he has been working to get back out on the court with his teammates. He suffered a knee injury that required surgery his first year. The following season, after several months of rehab, Wade ended up tearing his achilles tendon and had to miss the entirety of the 2020-2021 season. He was one of ODU's top players a few years ago, and his return to the court in the future will be monumental for the team. 
When asked about Wade's situation through the years, Jones went on to explain how he hopes to see Jason return to the team after experiencing tough injuries that are hard to come back from. "Jason Wade has experienced several setbacks and is currently not enrolled in school," Jones stated. "But we are hopeful that Jason can rejoin the team in the future."
ODU will open the season up with an exhibition against Gannon University, a Division II school from Erie, Pennsylvania. Tip Off is slated for Nov. 5 at 2 p.m. This could possibly be a big year for the men's basketball team, but only time will tell how the season will shape out. 
Leave a Comment
About the Contributors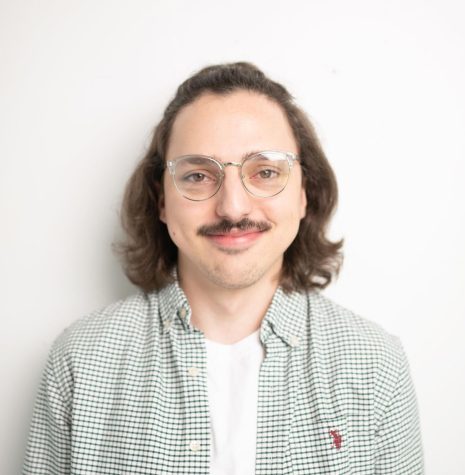 Benjamin Draper, Sports Editor
Benjamin serves as the Sports Editor for Mace and Crown. He is a sophomore who majors in Communications, more specifically 'Media Studies' along with...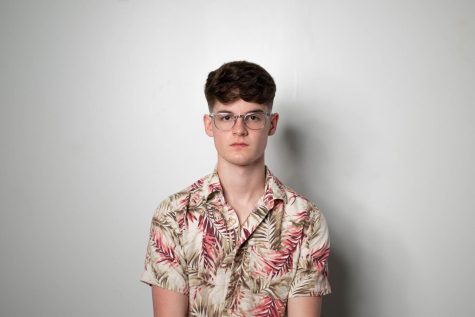 Nicholas Clark, Photography Editor
Nicholas Clark is the photography editor. He majors in photography and print media. For fun, he likes to play golf and take pictures. Email him at [email protected]