ODU Cold Case: A Trial Awaits
Shortly before the semester began, a ten-year-old cold case involving the homicide of ODU student Christopher Cummings had a surprising update. According to WAVY-TV 10, the Norfolk Police department announced the arrest of four individuals connected to the 2011 killing of Cummings and the critical injury of his roommate, Jake Carey. 
On June 10, 2011, an intruder entered the off-campus residence, taking Cummings' life and injuring his roommate Carey. It is still suspected to be an attempted burglary that happened between the hours of 4 and 5 a.m. on the corner of 42nd Street and Killam. Police told ABC7 news that Cummings struggled with the gunman, thus saving the life of his roommate. WAVY-TV 10 states that Carey still suffered five gunshot wounds from the incident, along with the emotional scars of losing a friend with no justice for 10 years.
Carey told WAVY that just hours before the shooting, a friend of Cummings from Newport News was at the residence to visit, with two others the roommates didn't know. One of these men pulled a gun on Cummings and tried to rob him. It was believed that the men returned to the residence later that evening to finish the job. Cummings' father, James Cummings, told ABC7 News that the neighborhood Cummings lived and died in was riddled with break-ins, violence, and robberies. The Baltimore Sun was also told that this was the second time Cummings' home where he lived with Carey and his fraternity brothers had suffered a potential burglary. According to Chris's father, during the first incident, Chris saw a man approaching the home and ran down the steps, pushing him out of the door when Chris saw the man pull a gun. While at the time Chris's father would believe his death was a revenge killing, police still described the incident as random.
According to the incident report of the 2011 incident, which the Mace & Crown received through a FOIA request, four suspects in the Cummings murder were listed. With one name redacted, the remaining suspects were Rashad Dooley, Javon Doyle, and Ahmad Watson. 
Doyle, Watson, and Dooley, along with a fourth suspect Kwaume Edwards, would not be arrested until 2021. According to 13NEWSNOW, all four suspects are being charged with the following:
Homicide | First-degree murder | Conspiracy to commit-first-degree murder | Use of a firearm in commission of first-degree murder | Burglary with the intent to commit murder with a deadly weapon | Conspiracy to commit burglary with a deadly weapon | Aggravated Malicious wounding | Use of a firearm in commission of aggravated malicious wounding | Attempted second-degree murder | Use of a firearm in attempted commission of second-degree murder | Two counts each of discharging a firearm in an occupied dwelling | Attempted robbery
The Theta Chi fraternity held a candlelight vigil at Kaufman Mall in remembrance of Cummings on October 21, 2021. The Theta Chi Fraternity, which Cummings was a member of the Zeta Pi chapter, remembered Cummings as a brother and a member of their community. Cummings' late uncle Elijah Cummings, a member of the United States House of Representatives for Maryland's 7th Congressional District, would continue to remember his nephew via his policies and stances on gun control.
"I literally saw his brains splattered on the wall," Rep. Cummings told the Baltimore Sun, "He didn't do anything wrong, but like so many of our young people here, his life was taken by a bullet." Rep. Cummings passed away in 2019 without seeing justice for his nephew, but his personal loss would help spark the debate for better gun control and the need for campus police forces at other universities such as John Hopkins. 
Cummings has been reported to have planned to follow in the footsteps of his uncle's, Rep. Cummings. CBS Baltimore reported that Cummings was an honors student majoring in criminal justice. With a 3.5 GPA, he passed away as a junior hoping to become an attorney. ABC7 News reported that his friends remembered him as upbeat, protective, always really happy and great to be around. 
While three of the suspects currently awaiting trial have fairly innocuous rap sheets according to the Virginia Judiciary Online Case Information System, the fourth suspect currently awaiting trial has a more disturbing past.
Edwards, the fourth suspect arrested in August, has stood trial for violent crimes multiple times. In 2014, Edwards was found guilty of strangulation and bodily injury, resulting in a five year sentence with one year of supervised probation. This sentence was revoked shortly after by another trial. Later, Edwards entered a guilty plea in a child assault and battery case in 2014, which resulted in 12 months sentenced and six months suspended. A trial for murder in the second degree involving Edwards took place in 2011, ending in nolle prosequi, which means it was abandoned by the prosecutor or plaintiff. 
In 2015, Edwards stood trial for murder, which ended in a mistrial concluded by jury. In 2016, Edwards was again on trial, this time for second degree murder. Both trials list the offense date as May 17, 2014. In the second hearing, Edwards pled guilty and received a sentence of 40 years with 31 years suspended and 40 years supervised probation. 
In relation to the same offense, Edwards was found guilty in 2016 of the use of a firearm in a felony, which ended in a guilty plea and three more years added to his sentence time. A charge of murder in the first degree ended with another disposition of nolle prosequi.
While prior offences do not equate guilt in the eyes of the judicial system, Cummings' parents remain hopeful as the case is worked through the system. With local police departments keeping with the trend of not commenting on ongoing investigations or trials, we will have to wait for more details as to why it took so long for Cummings' family to see their day in court. Cummings' father told 13NEWSNOW it would be "poetic justice" to see the trial arraigned in the Elijah E. Cumming Courthouse in Baltimore, Maryland, named after Cummings' late uncle who, like the rest of his friends and family, grieved Chris deeply after his passing. 
Leave a Comment
About the Contributors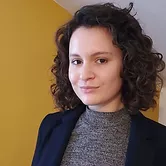 Victoria Tillinghast, News Editor
Victoria Tillinghast is majoring in English with a concentration in journalism as well a minor in communications. Currently, she serves as the news editor...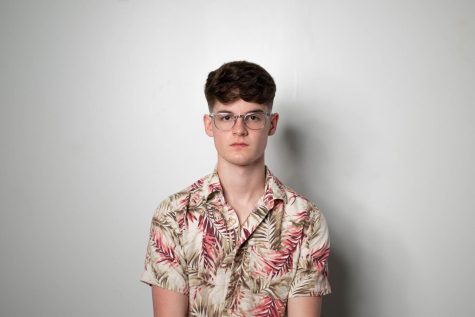 Nicholas Clark, Photography Editor
Nicholas Clark is the photography editor. He majors in photography and print media. For fun, he likes to play golf and take pictures. Email him at [email protected]