Fans are Digging What ODU is About to Serve; ODU Women's Volleyball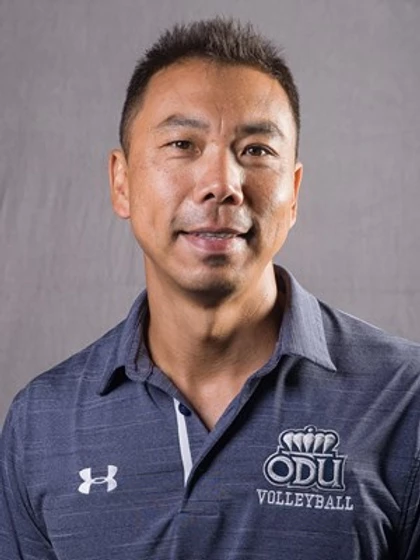 Originally published November 5, 2020.
With winter sports right around the corner so is the inaugural season of women's volleyball at Old Dominion University. Recently the university announced its upcoming schedule which features 12 total games and six of them to be played at the new ODU Volleyball Center. The team will be coached by Fred Chao who has over 20 years of coaching experience and has spent the last two seasons on Duke University's coaching staff which yielded back to back winning seasons.
Coach Chao will be responsible for launching the women's team and creating an atmosphere that fans have longly anticipated. Coach Chao took the head coaching position at George Mason in 1999 and after two seasons the team improved from an 8-13 record to 20-7. After 17 seasons at George Mason, Coach Chao accumulated a 264-204 record and alumni and fans could see why Old Dominion chose Coach Chao as the university's first ever coach of the women's volleyball team.
The season will get underway as the Monarchs open up against FIU with back to back road games February 7th and 8th. The Monarchs will then head home where they will play reigning C-USA Champion's Western Kentucky. This will be an early test for the Monarchs and a golden opportunity to demonstrate where the team matches up in the conference.
The team will ask for leadership from Graduate Student Alessia Sgherza, the 6'2" Outside Hitter will be expected to demonstrate collegiate play with a team full of underclassmen. Julia Dunning, a transfer student will help with the responsibilities as well and should be able to provide some valuable insight with her great knowledge of the game.
The team ushers in two local freshmen that will see the program grow, Jordan Daniel and Jamie Bissmeyer have an opportunity to learn from seasoned veterans Sgherza and Dunning while also building their own legacy at ODU.
Whatever the safety guidelines are for attendance when the games begin, it's imperative that fans and the student body fill up ODU's Volleyball Center in support of the women's team. This should SET up the team for a SERVE that we all could DIG. Go Monarchs!