ODU Art Galleries Present Fall Exhibitions
Originally published August 30, 2021.
The Baron and Ellin Gordon Art Galleries will open again on August 30, after closing for summer maintenance. The Barry Arts Gallery, which was open throughout the summer, will remain open from 11 a.m. to 5 p.m Tuesday through Friday, with hours from 12 to 5 p.m on the weekends.
The galleries will feature the "Walking the Gardens of Art" student exhibition, which is nearing the end of its time in the Baron and Ellin Gordon Art Galleries. The exhibition debuted on May 29 and is on view at the Rotunda in the Barry Arts Building until September 20.
The exhibition was inspired by the Maymester 2021 Art History course "The Art of Gardens." It features paintings, sculptures, photographs, essays, and poetry. It was curated and installed by students.
Nine participating students contributed content: Ann-Claire Wood, Debra Dowden-Crockett, Steph Buckley, Amber Wilson, Karrie Herrick, Shemeka Daniels, Summer Markham, Louis Berbert and Huy Ngo.
The "Walking the Gardens of Art" exhibition is open from 8 a.m to 5 p.m Monday through Friday, and is sponsored by the Service Learning Grant. It is also open on Saturdays during the Market on Monarch Way from 4 p.m to 9 p.m.
Among the Fall exhibitions coming to ODU is "Life and Limb: Works by Matt Sesow."
As a child, Sesow underwent amputation, a traumatic experience which went on to shape his art as an adult.
The exhibition will feature paintings that span Sesow's career, which began in 1994. Also included are works inspired by his friendship with Baron and Ellin Gordon, as well as art inspired by visits to Norfolk.
Jean-Michel Basquiat, one of the most influential artists of the 20th century, will also have some early works included to illustrate his influence on Sesow.
The exhibition will span from August 31 to December 18, 2021, and will be displayed in the Baron and Ellin Gordon Art Galleries.
On August 31, another exhibition titled "Betwixt Intermixed / Luminescent / Tandem and 'tween." will open. It is a two-person exhibition featuring joint and individual work by Courtney Kessel and Danielle Wyckoff.
"Betwixt Intermixed / Luminescent / Tandem and 'tween." examines the relationship between two women, not in competition, but in friendship. There is a particular focus on "levels, limits, and language of intimate gestures." It will span from Aug. 31 to Oct. 2, 2021.
The galleries are open on a walk-in basis, and appointments can be made here.
Leave a Comment
About the Contributor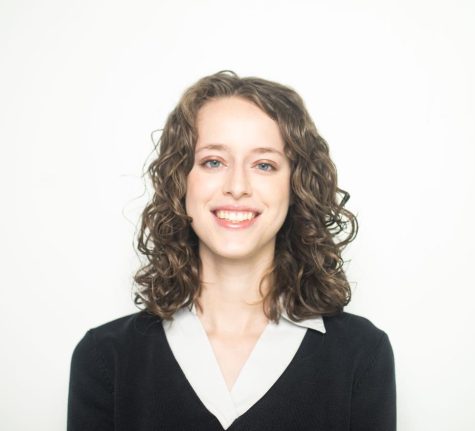 Sydney Haulenbeek, Editor in Chief
Sydney Haulenbeek is an English major and senior, graduating in May of 2023. Before becoming the Editor in Chief of the Mace & Crown she worked as...