Artists to Showcase Paintings from Guantánamo Bay at ODU
Originally published August 14, 2021.
In the Spring of 2022, the "Art from Guantánamo Bay" exhibition will be coming to ODU.
The paintings will be featured at the Baron and Ellin Gordon Art Galleries and will include more than a hundred pieces of art by the detainees of the Guantánamo Bay prison camp. The pieces featured at the exhibition were created by current and former detainees who have been held without trial. They have also had no charges raised against them.
The compositions showcased are created by six different men, two of which are currently detained, and four of which have been released. Their names are Mansoor Adayfi, Abd Almalik, Moath al-Alwi, Muhammad Ansi, Ahmed Rabbani, and Sabri Al Qurashi.
Abd Almalik, who was born in Yemen, was detained for almost 15 years before his release in 2016. His art was largely inspired by his wife and daughter. He also drew complex architectural elements of Sana'a, the capital of Yemen.
Moath al-Alwi is still detained and has been at Guantánamo Bay for 14 years. He paints, but also creates intricate models of ships which he creates as gifts for family members out of cardboard and t-shirts.
Muhammad Ansi, who is originally from Yemen, spent 15 years in Guantánamo Bay before being released to Oman in January of 2017. He learned to draw and paint during his time detained, and focused on landscapes and stills.
Ahmed Rabbani is a citizen of Pakistan. He has been detained at Guantánamo Bay for 16 years after being detained for 2 years by the CIA. According to the Senate Intelligence Committee Report of the CIA in 2014, Rabbani was a victim of mistaken identity and subject to "Enhanced Interrogation Techniques." Rabbani spent nearly two years engaging in a hunger strike to peacefully protest his detention, and paints empty glasses and table settings.
Sabri Al Qurashi spent 14 years at Guantánamo Bay before he was released to go to Kazakhstan. He was born in Yemen but lived in Hafer al-Baltin in Saudi Arabia, where he worked with his father selling perfumes. He paints landscapes and political allegories.
Artist Mansoor Adayfi was detained at Guantánamo Bay for 14 years and now lives in Serbia. He wrote a book about the experience titled "Don't Forget About Us." He will also participate as a featured reader in ODU's 44th Annual Literary Festival on Wednesday, October 6, 2021, at 10 a.m.
The "Art From Guantánamo Bay" exhibition will have nine different sections, and will end with a discussion about where the artists currently are in their lives. It is an extended version of "Ode to the Sea: Art from Guantánamo," which received widespread coverage when it was showcased in 2017 and 2018.
The exhibition will take place from January 18 to May 8, 2022, and can be viewed in person at the Baron and Ellin Gordon Art Galleries, or globally through Gordon the robot.
Leave a Comment
About the Contributor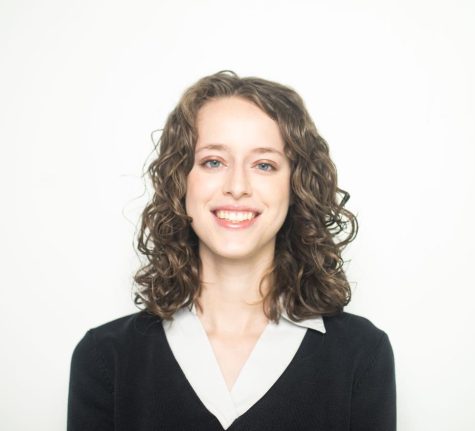 Sydney Haulenbeek, Editor in Chief
Sydney Haulenbeek is an English major and senior, graduating in May of 2023. Before becoming the Editor in Chief of the Mace & Crown she worked as...