Future's new album "The Wizrd" is magic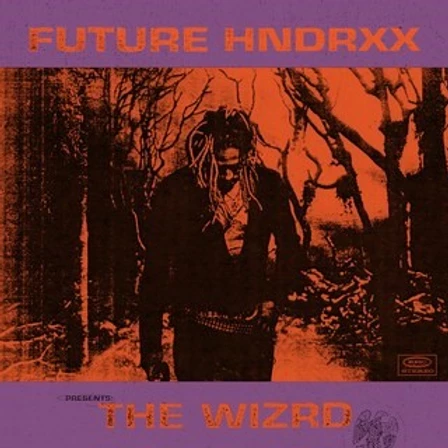 Originally published March 26, 2019.
If you haven't heard any of the songs from Future's 8th studio album "The Wizrd" you are truly missing out.
Future Hendrix, is one of the biggest, if not the biggest rapper to come out of Atlanta, Georgia. His unique sound and voice are one of a kind and extremely hard to duplicate; which is one of the main reasons his career has been going strong since 2011.
The Atlanta native rapper got his start from getting DJ spins in local strip clubs. From there he and his friend DJ Esco started making hit after hit. With songs like, "Same Damn Time" and "Honest," it was clear he was destined for fame.
Towards the end of 2018, Future did several interviews stating that his next album would be his best album yet. His latest album was a double disc release entitled "Future and HNDRXXX", in which he became the first to have two consecutive Billboard 200 charting albums. Fans took to Twitter and were extremely skeptical (myself included) of whether or not he could top his discography, but he indeed did just that.
The Wizrd album features 20 tracks, five slow songs and 15 upbeat songs. The album talks of his encounters with women, his personal struggles with drugs and inner feelings, and living the lavish rapper lifestyle. With tracks like "Krazy but True" and "Tricks on Me," listeners get a personal peak into Futures' real feelings and emotions.
With the current state of rap it is very rare to hear something so genuine and raw The rapper also released a documentary to accompany with the album.
The documentary focuses on Future's journey from "Meathead" to "Future Hendrix". Future speaks on his past and how his lyrics are real and convey things people can't even dream about. It mentions some of his role models and how he got his start with producer Rico Wade. It features many industry heads including the well-known rapper Andre 3000.
"Future is genius, man. A lot of people don't understand that even though he's in the Trap world he's a genius in that genre", says 3000 when asked about his opinion on Future. "Everything he touch gone turn to gold" producer Zaytoven says as he continues to praise the Atlanta native rapper.
The Wizrd is currently number one on Billboard charts making this Futures' 5th consecutive number one album.
Here are my top 5 songs picks from the Wizrd album:
5. Stick to the Models: This song is an upbeat tempo club banger. The beat is infectious, and you can't help but move along to the beat.
4.Promise U That: This song will take anyone into a fantasy world. The lyrics talk of a luxurious upper echelon life that anyone would love to dream of.
3. Baptiize: This song will just put you in a good mood. You can picture yourself speeding down the streets of Hollywood with the windows down in your Lamborghini baptized in VVS' as Future would say.
2. Tricks on Me: This song gives you that Future sound that can't be duplicated. His lyrics have a way of tying in pain and struggle and making it sound like a masterpiece.
1. Temptation: This song is my personal favorite, he talks of his journey to fame and riches and how he has to fight constant temptation living the Rockstar life he lives.