"Love is in the details."
The Barry Art Museum is honoring Beatrice Alexander, a revolutionary dollmaker, with an exclusive exhibition during the fall semester. "Fashioning Innovation: Madame Alexander at 100" will be on display until Dec. 31, 2023.
"As the founder of The Madame Alexander Doll Company, and as a Jewish woman in a male-dominated field, she distinguished herself by embracing innovation," read a display describing Alexander's role.
The title of trailblazer is well-earned. Alexander's father ran a doll hospital, and Alexander spent her childhood fixing broken dolls, motivating her to make a sturdier one. She was among the first doll makers to make them out of plastic.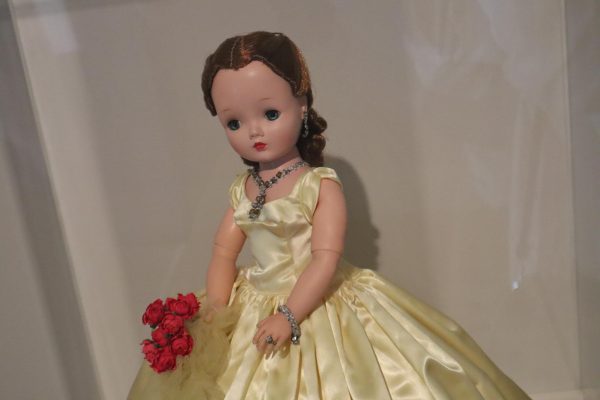 Alexander and her company are far from obscure, but few people know about her contribution to the world of full-figured fashion dolls. The Cissy Doll, who represents the modern debutante, debuted in 1955, four years before Barbie did in 1959.
Alexander was also the first to develop a doll of a licensed character. In 1937, Madame Alexander designed and released a doll based on Scarlett O'Hara from Margaret Mitchell's novel, "Gone With the Wind."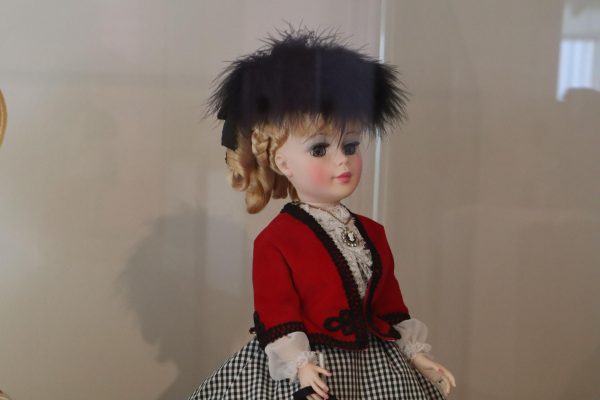 The Barry's exhibit displays many art-inspired dolls. For example, a blonde doll with a black-furred hat, a black gingham dress, and a red coat is #2245 of the Monet portrait doll series, dolls based on the works of Claude Monet.
Through these dolls, Alexander attempted to spark intellectual curiosity in the children who played with them. In her own words, "Dolls should contribute to a child's understanding of people, other times and other places."
Gallery 4 of the museum currently displays ten Madame Alexander dolls on loan from Carolyn K. and Richard F. Barry III, Sharon R. Davis, and Phyllis Grube. Four of these dolls are versions of Cissy: one in a yellow dress, one in a green dress, one in a purple dress, and one in a yachting outfit. A pair of dolls on the left side of the exhibit are Madame Alexander's ode to British royalty: dolls of Queen Elizabeth II and Princess Margaret Rose as they appeared in the 50s.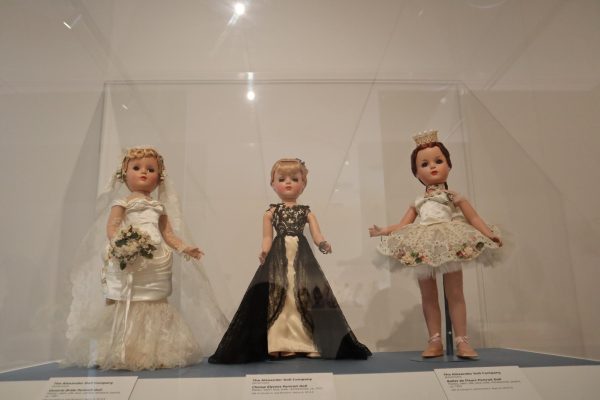 The middle of the exhibit displays three dolls that are visions of lacy elegance. The Victoria Bride Portrait Doll, the Champs Elysees Portrait Doll, and the Ballet de Fleurs Portrait Doll were known as mystery dolls because they went unlisted in the company's official catalog. These dolls weren't meant to be sold, yet they found their way into customers' hands, and subsequently collectors' hands. 
The last doll on display is stationed at the opening of the exhibit. It has honey-blonde hair and looks regal in a pale pink dress adorned with a rose at the shoulder. This is the Madame Alexander Self Portrait Doll #2290, her self-designed, final doll.
Why spotlight Madame Alexander instead of a modern designer? Why not spotlight Ruth Handler, the creator of Barbie, especially coming off the popularity of the summer blockbuster, "Barbie"? The answer is simple: Beatrice Alexander broke the mold. 
"As a museum, we're trying to tell the story of what came first and what inspired what," explains Suzanne Peterson, the Manager of Education and Engagement at the Barry Art Museum.
Barbie and Bratz followed in Alexander's footsteps and owe their existence and popularity in large part to her brilliant innovation.
"From her sophistication as a fashion designer to her savvy use of modern materials, this show considers Alexander's significant legacy within the world of doll design," reads the museum display.
Admission to see the Madame Alexander exhibition is free during the Barry Art Museum's hours of operation. Guided tours are available on Saturday at 1 p.m.