Next Semester's SGA Hopefuls Make Their Case to Voters
The ODU Student Government Association is holding its annual elections for paid officer positions. The ballot opens on Feb. 26 and closes on March 3. The positions up for election are SGA President, Vice President, Treasurer, and Speaker of the Senate. 
Note: Each candidate's bio has been edited into a third-person POV for clarity while keeping the integrity of the original bio intact.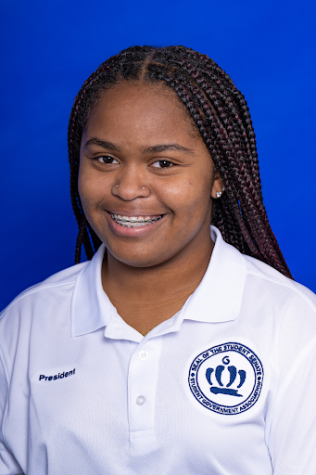 President – Zaria Gassaway 
Zaria Gassaway is a Senior majoring in Psychology and Cybercrime. During her time at ODU, she has been a Resident Assistant, a Campus Ambassador, a summer conference assistant, and is your current Student Body President for the 92nd session of SGA. During her first term at SGA, she had a very eye-opening experience with the campus and the needs of our community. The desire to serve her community began with her first role as RA on campus [and] has continued to this very moment. Being in the position of President has allowed her to advocate on behalf of students and student organizations. Ultimately, she wants every Monarch's experience to be even better than the last. She said, this year's campaign was all about ACEing your Monarch experience by Advocating, Connecting, and Engaging. The 92nd Session has worked very hard to continue to find ways to improve engagement and opportunities for all students on campus. As this year has been the first full semester post-COVID, SGA has begun to rebuild and create an organization full of new commitments and goals. She has been looking to run for a second term to continue building on an organization that is here for all students and improving a Monarch experience that is diverse yet true to all students.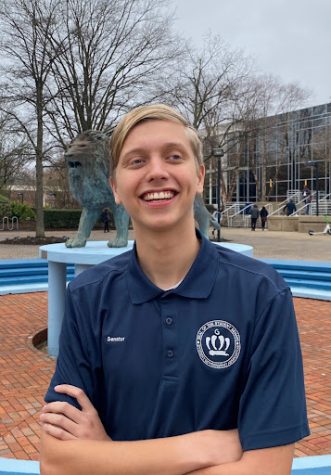 President – Blaizen Buckshot Bloom 
Blaizen Buckshot Bloom is a second-year Junior majoring in Ocean & Earth Science with minors in Political Science and Sustainability & Conservation Leadership. Since April 2022, they've served as a member of the Senate, becoming one of the longest-serving members of SGA still in office and set to become the longest-serving member in the organization at the start of the 2023-2024 academic year. During their tenure in SGA, they've spearheaded the efforts to update our bylaws and constitution to ensure inclusivity and long-term sustainability of this organization to ensure future sessions can be focused on advocating for the voices of the student body, rather than restructuring and recruitment. They've participated in the recruitment of new active senators and other leadership for SGA over this time, recently supporting the new, permanent Finance Committee to assist in getting out the remainder of SGA funds to the student body before the conclusion of this academic year. And of course, taking into account feedback received from students and staff alike, spearheaded common sense legislation to advocate for our campus community, most notably 'The Monorail Transformation & Revitalization Act.' 
Yet, though these actions form a basis for change, they remain limited in scope when few others within our body and the 92nd session have had the knowledge or capacity to further contribute to the growth of SGA. Leadership is about setting a solid example for others. At its deepest essence, the fundamentals of leadership are derived from inspiring others to action. And as such, those elected and appointed to serve must embody that spirit of inspiring leadership not just within this body, but for the entirety of the student body if we are to become an organization capable of University-wide influence. But to them, that leadership must come from the top. But what must that leadership entail? A future vision that lasts years beyond one's term or time as a student at Old Dominion University. One part of Student Government is advocacy for students. We will not know the needs of the student body unless we ask, and though we may ask and consult our friends and acquaintances, that remains a small pool, especially when there remain many campuses and plans for a rapid increase in our enrolled student population. A future administration that takes great efforts to reach these ignored populations, and to further host events to share info, current legislation, and solicit feedback is crucial for an aim at this future. But more so, an SGA with more power and influence to even have some say in the decision of state and local funding allocation for mass transit, dorm halls, and financial aid to ensure that everyone, regardless of background, has an opportunity at higher education and renewal is crucial for setting our generation up as the future leaders of this world. And to that point, the other part of Student Government is establishing the norm for how functioning governments work. 
The establishment of the most democratic means of governance is an essential belief to hold through the future foundation of the structure of SGA. Becoming an example of what civic engagement and stewardship can mean not just for oneself, but for one's peers and community members. An SGA that influences to push back against University policy decisions, even if not until 5 years down the road, shows to the tens of thousands of students that a fancy degree, connections, or family inheritance are not needed to change the world for the better. SGA can and must be a representation here at this University of the power a group of individuals can have no matter how marginalized or underrepresented they may otherwise find themselves. And to those points, they believe that's why they were asked by some on this campus and in this body to run. And more so why everyone who they asked or consulted cheered them on as they considered a run for President. After many months of pondering their capacity to transform this student organization into something more, they have come to the conclusion that they can and will. To be among those who blaze the trail for others in reimagining the future are those who carve their names in the stone of time. They are running for President of the 93rd session of SGA to become a leader of that endeavor.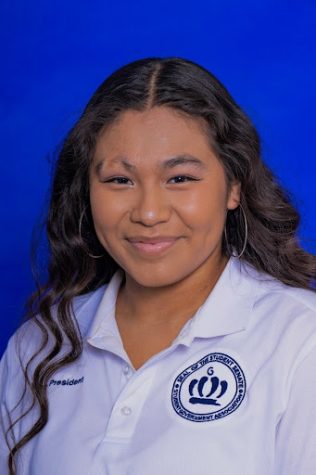 Vice President- Carmen Portillo Fuentes 
Carmen Portillo Fuentes is running for Vice President of the 93rd session of Student Government Association, and is the current acting Vice President. She has chosen to re-run because she believes in the power of growth. She wants to re-run because she knows that she can improve upon the foundation that she has been able to build. She will have the opportunity to continue to lead groups of students throughout the year, improve issues facing our student body and continue to foster the community that Webb Council has built around student organizations. Re-running was a choice that she decided to make because she wants to strengthen our roar and grow our Monarch pride.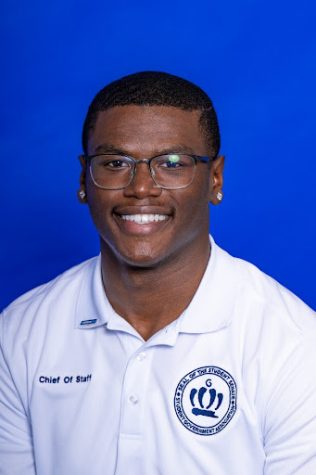 Vice President – Ray Griffin 
 Raquan Griffin has announced his candidacy for 93rd session of Old Dominion University's Student government association as Vice President. He is running for this office with a deep commitment to advocating for the future of our students, our educators, and our communities. 
 Griffin believes in the power of student employment. He believes that we need to do everything we can to ensure that our students have the opportunity to gain real-world experience and build their careers while they are still in school. This will not only benefit them, but also our businesses and our economy as a whole. As a proud student employee himself, he loves what he does and the impact he's able to make; however, he feels that we are working, but often not appreciated. Student employment on campus currently stands as biased and underpaid for the extraordinary work our students do on campus. For Old Dominion University to be the 5th largest employer in Virginia, we need and should be doing better for our student employees.  
 He is also dedicated to improving education retention. Griffin said, "we need to make sure that every student who starts their education journey has the support they need to stay the course and earn their degree." Whether it's through providing financial assistance, mental health services, or academic support, we must do everything in our power to keep students engaged and on track. If things come along as they do we need to stand by our students. Rather than leaving them with debt and nothing to hold on to. 
 Last, Griffin believes that he is a strong advocate for cultural diversity and inclusivity. Our campus is stronger when we embrace and celebrate the differences that make us unique. That's why he hopes to work tirelessly to ensure that all students have access to a supportive, inclusive learning environment, regardless of their background, ethnicity, identity or accessibility.  
 He asks for your support as we work together to build a brighter future for our students, our educators, and our communities. He believes that together, we can achieve great things.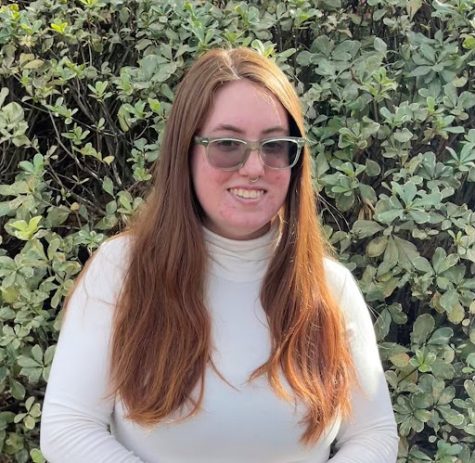 Treasurer – Rue Willis 
 Rue Willis is a senior at ODU and has been there for 5 years. She is double majoring in German Language and Culture and International Studies with a major in History. She has 2.5 years of treasury experience, having been Model United Nations Secretary Treasurer for 1.5 years and Assistant Secretary Treasurer for a year prior. Additionally, she has volunteered at her mother's work from the ages of 12-19, as her mother is a financial manager. She has decided to run for SGA's Secretary Treasurer position as she goes above and beyond the criteria for the position, as well as having high levels of interpersonal skills with her two years of experience as a Call Center Representative and her additional time prior to that with being a LEAP student at ODU and working for the Office of the President and Career Development Services, as well as having leadership skills as the President of UNA-USA last year.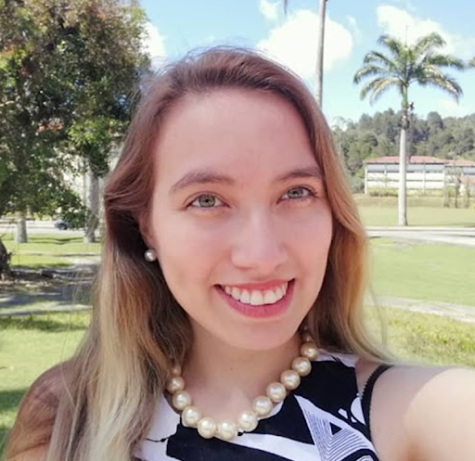 Treasurer – Zlatka Minerva Rebolledo Sánchez 
Zlatka Minerva Rebolledo Sánchez is an Ecological Sciences Ph.D. student and part of the Coastal Plant and Ecotone Ecology Lab in the Department of Biological Sciences. Since entering graduate school at ODU, Sánchez has represented the international community, Latinx community, and women in STEM. Currently, she is the Treasurer of the Biology Graduate Students Organization, the Vice-President of the Global Monarch Club, the Chair of the Housing and Public Safety Committee of the International Student Advisory Board, and the Vice-President of the Global Student Friendship to support and guide international students in their learning and general development experience and to graduate students in Biomedical Sciences and the Department of Biological Sciences. During her undergraduate studies in her home country, she was part of different student organizations, and she had a long trajectory in student governance: Holding Treasurer, Secretary, Vice-president, and President positions at different student organizations and the SGA. She wants to join the SGA as the Treasurer because it is an excellent opportunity to serve the ODU community and support different student organizations. Sánchez is thrilled to be on a campus that is so diverse and open to improvement. She wants to give back to ODU for all it has given her in these two years and to continue to contribute to improving the conditions the university can provide to all students. She wants to contribute to helping student organizations that are usually neglected, collaborate to do more activities together, and distribute resources equitably.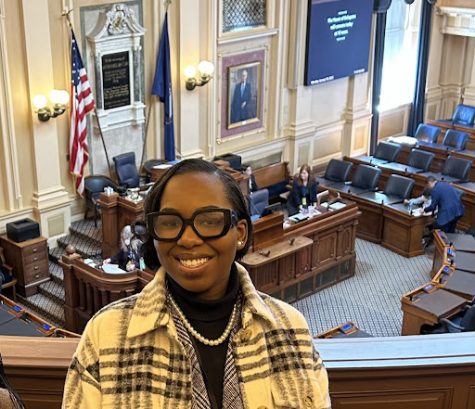 Speaker of the Senate – Miyyah Bashir-Davis 
 Samiyyah Bashir is running for Speaker of the Senate for Student Government Association. Her biggest goal for this year is to provide more insight to students about what is important to us as Monarchs. She wants to hear from the student body. She is what makes us work together. She wants to provide you with the important information that helps us both. She also wants to hear from you, she wants to hear the concerns, the opinions, or even help that you could bring to SGA. Although running unopposed, she will prove to you why she is the best person for the job. 
Students can cast their ballot here. Any additional information can be found by contacting the Student Government Association on Twitter or Instagram at @ODUSGA.
Leave a Comment
About the Contributor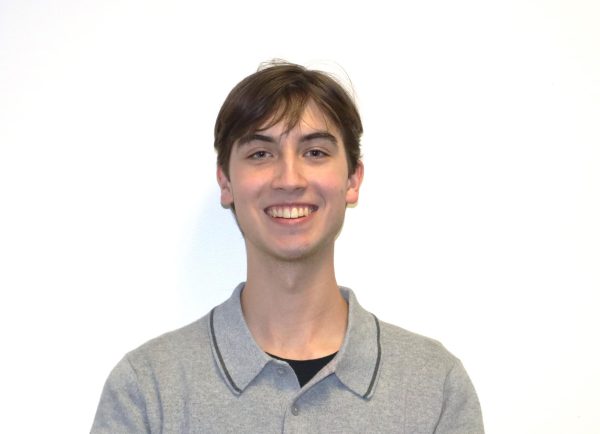 Justice Menzel, Editor In Chief
Justice is an English Major with a concentration in Journalism in his Sophomore year at ODU. Outside of Mace & Crown, he writes and publishes freelance...