Xbox Developer_Direct Shocked Gamers This Year
Ever since E3 went on hiatus, the gaming community has shifted its focus to showcases presented by major platforms such as Xbox Developer_Direct, Nintendo Direct and so on. With E3 set to make a return in June 2023, it's expected that companies are saving their most anticipated games for the big event. However, Xbox Direct shocked a lot of fans with these 3 great reveals.
Minecraft: Legends is a strategy game created by Mojang with the help of Blackbird Interactive, a company experienced with strategy games. The game was first announced in Oct. 2022 but gameplay was officially revealed in Xbox Direct. It looks thrilling, to say the least. Players build defenses, conjure an army, and eliminate the enemy. The player takes on the role of a 3rd person character, differing from a "bird's eye view" style of strategy game. It's comparable to Brutal Legend's PvP gameplay. However, players aren't able to partake in the action, only direct it.
Minecraft: Legends features two game modes: PvE and PvP. In PvE, your goal is to eliminate the piglins; a raider mob that was added to Minecraft in 2020. In PvP, your goal is to fight the enemy player. The twist here is that piglins are present in both modes and will continuously try to attack you and other players. 
Every game takes place in a randomly generated world just like a world in Minecraft. In addition, there are several different buffs, resources, and other secrets you can find by exploring the world. Unlike games such as Starcraft or Age of Empires, you have much more freedom with how you build your base, which means players can create a work of warfare art. You can riddle it with traps, turn it into a maze, or add more layers than a millionaire's wedding cake. There will also be different factions to play, each with their own playstyle.
Hi-Fi Rush was announced…not as an upcoming game, but as a release. What? This game has been under development and not a single soul said a word regarding how its release would be the day of its reveal. It's wild and the trailer looks enticing! 
Hi-Fi Rush is essentially a "beat 'em up" game where the fighting, the movement and the world all move in sync with the music playing in-game. The main character, Chai, wields a robotic guitar arm as a weapon. Surely, The Clash's Paul Simonon would've enjoyed playing Hi-Fi Rush. The game has a comic book art style and features songs from The Black Keys and Nine Inch Nails. 
One of the more baffling facts is that the creators of The Evil Within series made Hi-Fi Rush. The developers created an entirely different vibe, and it looks like it really sucker-punched the community in a great way! Several fans are already commenting on all the positives of the game. It's unknown why Xbox remained silent but it was well worth not having Hi-Fi Rush clouded with anticipation.
Finally, Xbox gave an update on Redfall. Redfall is a shooter game that can be played co-op with 4 players total. Essentially, players take part in a squad tasked with hunting down and completely eliminating a vampire threat. It's a free roam game where you can take on missions and side quests. The horror vibe is definitely there, and developers have made characters with completely different abilities and several different play styles. The game was reminiscent of Rainbow Six Siege's Outbreak event back in 2018. There are grunts and other special character types that will try to overpower you in their own way. The game also allows you to decide between a stealthy or guns blazing approach. 
What makes this game even more promising is that the developers who made Prey, a favorite among many in the gaming community, are working on this one. Personally, I hope they lean heavily into the horror aspect since it would add more adrenaline to an already action-packed game. Redfall is set to officially release in May 2, 2023. Fans are excited and cannot wait to see how this game turns out.
Those are the biggest announcements from Xbox Direct. None of these were anticipated, but the ideas and gameplay presented are all stunningly creative and immersive. It brings hope back into the gaming community that, while other AAA titles might be lackluster, there are passionate developers willing to go outside the box in order to deliver a wonderful experience. 
Be sure to stay tuned for a game review of Hi-Fi Rush! There's no reason a sudden release like that should go unexplored!
Leave a Comment
About the Contributor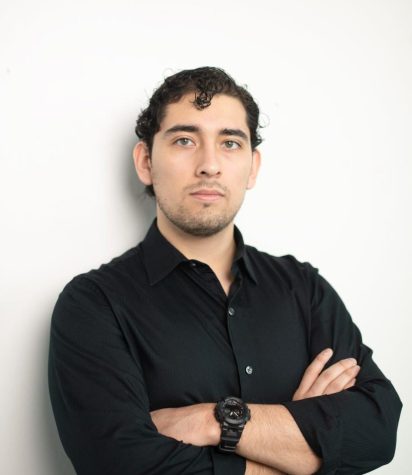 Gabriel Cabello Torres, Technology Editor
Gabriel is the Technology Editor for the Mace and Crown. He is in his junior year at ODU and is currently majoring in Mechanical Engineering Technology....