Dr. Don Stansberry, Scholar, Leader, and ODU Vice President, Leaves ODU to "Pursue New Opportunities"
On Jan. 6, President Brian O. Hemphill announced via email that Dr. Don Stansberry has left his position as Vice President for Student Engagement and Enrollment Services to pursue "other opportunities." A scholar, leader, and friend to students, his service to ODU has been layered and expansive, stretching twenty-two years and including many national and regional awards and honors. Hemphill said that Dr. Stansberry will become a Presidential Fellow, a position which is said to "assist with [university] research projects and explore various career paths within Higher Education."
An ODU Ph.D. graduate, Dr. Stansberry has spent much of his educational and professional life on the campus, beginning with a position as Director of Student Activities and Leadership in 2000. After 2006, Stansberry received a number of promotions eventually leading to the position he's now abdicating. In 2013, he was named a Diversity Champion and was again commended with an Equity, Diversity, and Inclusion Award by Napsa Region III.
Notably, Dr. Stansberry was chair and creator of Safe Space, a campus committee developed to "reduce homophobia, transphobia and heterosexism in the Old Dominion University community." Across the length of his tenure, he was involved with, chaired and created, or co-chaired twenty committees, all with different objectives.
In ODU's newsletter, Phil Walzer credited Dr. Stansberry with "mobilizing more than 350 staff members across campus to call new and returning students and led divisional efforts to increase enrollment [over COVID.]" Walzer stated that his actions were able to noticeably increase overall enrollment for ODU in both the summer and fall of 2020.
On Dr. Stansberry's Twitter Account, @ODUDrDon, he organized events such as "Dining With Dr. Don" which invited twenty students to enjoy a complimentary dinner and discuss the university. On Twitter, he also shared personal thoughts, appreciations, and shoutouts to the student community–all with his very own logo.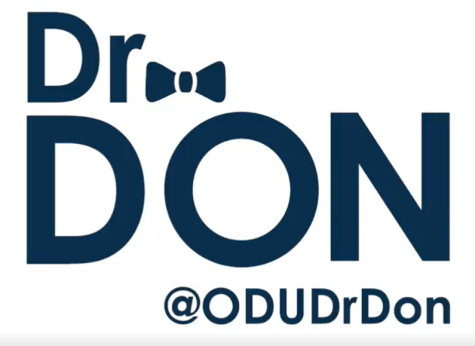 The Provost and Vice President for Academic Affairs, Dr. Austin Agho, will henceforth replace him as Vice President for Student Engagement and Enrollment Services. Hemphill asks that students express "their gratitude to Dr. Stansberry for his efforts on behalf of Monarch students and the broader community and Dr. Agho for his willingness to assume this interim position."
Leave a Comment
About the Contributor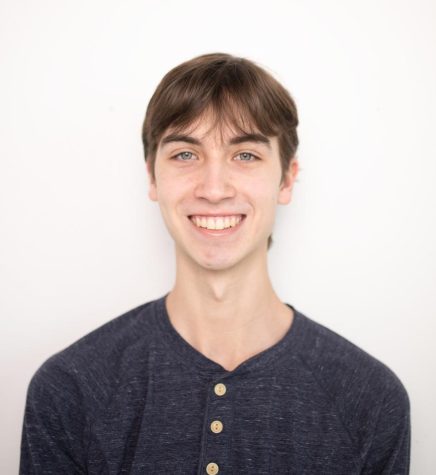 Justice Menzel, Editor In Chief
Justice is an English Major with a concentration in Journalism in his Sophomore year at ODU. Outside of Mace & Crown, he writes and publishes freelance...