ODU Student Watched Open Heart Surgery in Summer Study Abroad Program
When junior Wesley Mok learned about the DoctorsinItaly program through an external ODU email, he initially thought it was a scam.
"I read the email and while skeptical, it sounded exactly like the travel abroad experience I was dreaming of. I'm a big traveler and I love to experience new things. Being able to shadow and learn about international medicine while immersing myself in a whole new culture is something I couldn't pass up! So I took the time doing some research and speaking with the director of the program and realized it was indeed not a scam and I applied, got an interview, and the next thing I knew I was flying to Rome!"
Mok chose ODU because of its close connection with Eastern Virginia Medical School. He wants to pursue medicine as a career. He found out about the DoctorsInItaly program in the fall of 2021, and he knew he would be going by January. His study abroad program took place during the summer of 2022. 
Mok spent two weeks in Rome studying at a teaching hospital called Università Campus Bio-Medico.
"Although some language barriers exist, which of course comes with traveling internationally, I never felt out of the loop during any of my learning experiences. The people who taught were super friendly and they made sure that we could understand everything they wanted us to learn. They even let us try some of the hands-on research they were doing. For example, they were doing research on the human brain and whether it would be hypothetically possible to add a third limb to make surgeries and procedures more efficient. I tried on the gear and everything and got to learn more about how your brain connects with the human body."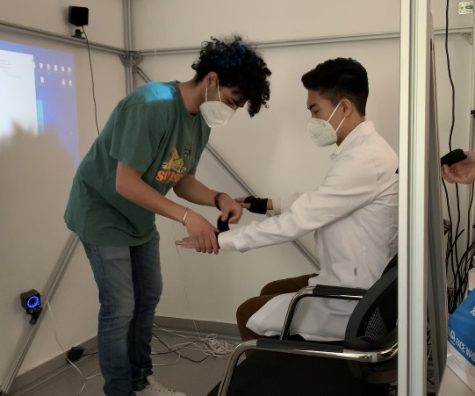 Mok was also able to get hands-on experience shadowing medical professionals and learning directly about different surgical approaches. 
"My favorite part of the program was learning how different the health care was in Italy than it is in America. The health care is free and provided by the government so it's quite different [from] America," Mok said. 
"My highlights were being able to watch surgeries and the head surgeon would explain every step of the different surgeries that were performed. I was able to watch shoulder and knee replacements, hysterectomies, a cyst removal in the throat, open heart surgery, and more. It was crazy that I could sit right next to the head surgeon and watch a broad range of surgeries from many different fields. I never anticipated the vibe of a surgery room but it isn't as intense as TV makes it look! They were blasting music. People were having fun and having conversations, all while providing the best care for their patient. Every health care professional was insanely nice! I spent [the] majority of the day shadowing and whoever I was with consistently offered [to buy] me lunch or an e[s]presso shot in the middle of the day." 
The DoctorsInItaly program included trips to Tivoli, the Colosseum, and traditional Italian cooking classes, where Mok learned to make tiramisu and pasta from scratch.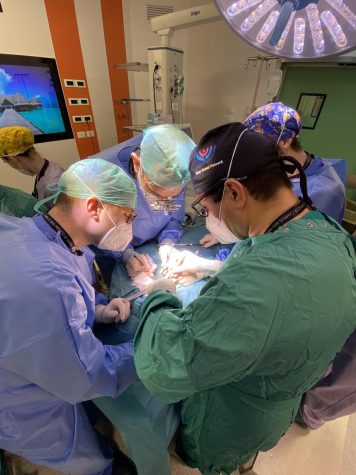 "My favorite experience was eating dinner on a rooftop restaurant with my newly found friends and experiencing the night life," said Mok. "I also got to spend my 20th birthday in Rome … [which] was truly special. Going out to nightlife and talking to random people and making new friends was extremely fun and everyone was just so friendly!" 
"The scenery and the food of Italy was the most beautiful thing," said Mok. "I woke up every morning with a beautiful view, a cappuccino, and a pastry."
Mok is beginning to think about medical schools in America, but is also considering Università Campus Bio-Medico.
"My love for cultural understanding led me to travel to Italy and learn from health care professionals. It's still crazy to me to think that people live …[so differently] every day and it was truly an amazing experience. Alongside my appreciation for different cultures, I plan on applying to medical school this upcoming cycle and this experience only solidified my decision to pursue medicine. On a scale of 1-10, I would give it an 11. To experience such a new way of life while being able to learn about something [you're] passionate about is truly an amazing experience. "
Leave a Comment
About the Contributor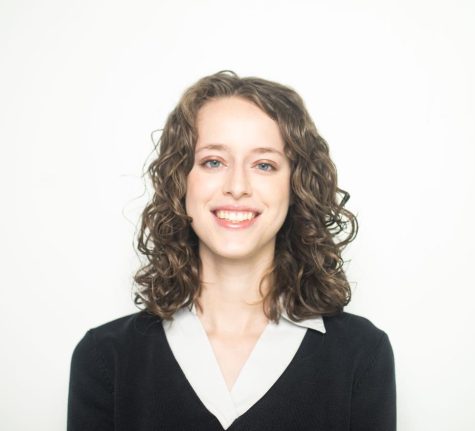 Sydney Haulenbeek, Editor in Chief
Sydney Haulenbeek is an English major and senior, graduating in May of 2023. Before becoming the Editor in Chief of the Mace & Crown she worked as...