Junior Guard Jason Wade Makes a Comeback
This article first appeared in the fall 2022 Mace & Crown magazine issue. 
Men's basketball is preparing for the 2022-23 season with the arrival of some new faces and the return of some veterans, including Virginia native Jason Wade.
Wade has had an up-and-down time at ODU: he made an immediate impact his first year (2018-19) on campus, appearing in 35 contests as a true freshman and ending the season second on the team in steals (33) and third in assists (55). Wade's sophomore year (2019-20) started on a high note as he continued to perform, making 20 appearances and 12 starts before incurring a season-ending injury. He led the team in steals (52) with 2.6 steals per game, and was ranked 94th nationally for steals that year. He averaged 10.9 points and 5.5 rebounds per game, including a game where he earned an explosive 23 points against Charlotte (1/20/20). 
This was the start of a promising college career for Wade, but then came his initial knee injury. He had to sit out the 2020-21 and the 2021-22 seasons, costing the team offensive production and the potential for a growing leader at that time. 
When asked about his injuries, Wade commented, "First injury was in-game, went and got a steal, went to make a move on the basket on a fast break, and blew out my whole knee. Then I rehabilitated it [the knee] and the second practice for the new season, I came down for a rebound and tore my Achilles. I did the same thing as Klay Thompson just on opposite knees." 
Two straight seasons out with injury is challenging for any athlete. Physical therapy can be rough and time-consuming, not to mention the mental rehabilitation needed to regain a healthy competitive mindset.  
"I don't want to say that COVID was a blessing, but it did give me the opportunity to go home and be around my family for half of the rehab process for my knee," Wade reminisced. "Then we got back down here, it was like a fresh start, I am healthy and then on the second day of practice I went down with my Achilles, and then that was just like a big mental blow for me. I would say the mental piece was way harder than the physical piece, you have got to be really mentally strong."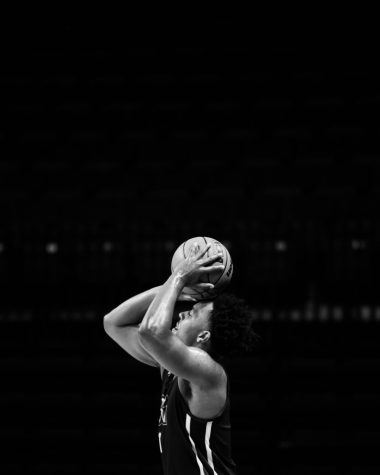 Wade was able to overcome his physical and mental challenges to make his return to the program for the 2022-23 season, during his junior year of eligibility. He commented about his return to the court and to basketball, saying, "It is something I love. I have been playing since I was five years old and in a sense, it is all I know. "
Wade had praise for his teammates and their growing camaraderie and chemistry. "There are nine new guys that I did not come in with as a freshman. It has been cool getting to know them," Wade stated. "The chemistry of this team is really good. After practice, we will sit in the locker room for like an extra hour just talking to each other…We end up playing video games with each other all the time. They know I am the best even though they do not want to admit that." 
In addition to Wade, others such as juniors Mehki Long and Charles Smith IV, as well as sophomores Imo Essien and D'Angelo Stines, will be returning to the court for the Monarchs, all hoping to make a positive impact on the team. 
 "Number one, I am excited about this group," commented Jones when asked about the team's 2022-23 chances. "Most of them have been on campus since back in May and have put in a lot of good work. I love their work ethic and the enthusiasm that they have shown…we seem to have some great camaraderie and chemistry, although I say that with the understanding that until you face some adversity you never really know." 
ODU will be competing in its first year in the Sun Belt conference for basketball. The Monarchs will spend the early parts of the season traveling up and down the eastern seaboard playing small local teams like Virginia Wesleyan and Christopher Newport and competing against power five opponents like Virginia Tech and Penn State. Sun Belt play will open in Norfolk on Dec. 29 against Arkansas State and will continue until the conference tournament in early March. Monarch basketball hopes to combine the power of their new and returning talent to make a splash in the upcoming season of conference play. 
Leave a Comment
About the Contributors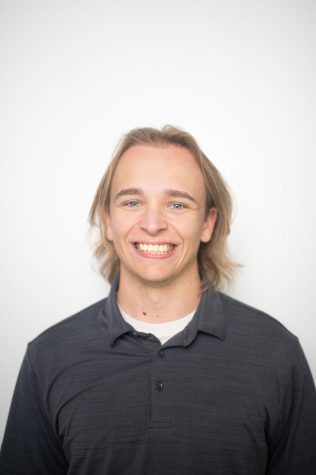 Art Neal, Assistant Sports Editor
Art Neal serves as an Assistant Sports Editor for the Mace & Crown. He is in his second year at Old Dominion and is currently majoring in Biology with...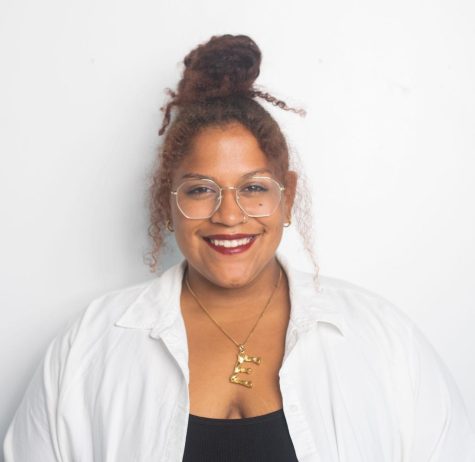 Elena Harris, Photography Editor
Elena Harris is a speech pathology major and photography minor graduating in the spring of 2023. Outside of the Mace and Crown, Elena enjoys the ODU experience...