"Your greatest lessons are learned in your moments of defeat" Q&A with Basketball Legend DeLisha Milton-Jones
This article first appeared in the fall 2022 Mace & Crown magazine issue. 
This interview has been edited for length and clarity. 
DeLisha Milton-Jones was first introduced to basketball in high school. Unlike for many people, that was only the beginning of her sports career. 
She has spent 17 seasons playing professional basketball, is a two time Olympic gold medalist (2004 and 2008), and has recently been inducted into the Women's Basketball Hall of Fame. She's also a two time WNBA champion and was selected to the WNBA's All Star team three times during her career. She played for the Los Angeles Sparks, the San Antonio Stars, and more, and played a record-setting 499 WNBA games during her career. 
In 2020, Milton-Jones started as ODU's Women's Basketball coach, and has helped to lead the women's basketball team to success in her two years coaching. This year, the team will play in the Sun Belt Conference for the first time since 1991. 
You were introduced to basketball in high school. What attracted you to it? How did you start playing?
I think the things that attracted me to basketball are the same things that would attract younger athletes: friends. My friends were involved and I wanted to be involved in the same things they had a liking for, and I think it probably also has something to do with the fact that I have been 6 feet tall since I was 11 years old. So everywhere I went, people would say "Do you play basketball? If you don't play basketball, you need to play basketball. And so eventually, it was inevitable. I played basketball.
What was the moment when you realized that this 'was it' for you? Did you have a passion from day 1 or was it something that grew out of practice?
I think it probably was a deeply embedded passion that lay within me, because my dad played basketball, my grandmother played basketball, there were a lot of individuals surrounding me in my life that played the sport so I grew up watching it, whether it was my uncle in the rec league, or my grandmother telling us stories, or us watching the NBA games on TV. So there was a natural love for it, and it grew fonder as I began to develop and get better and understand the game. 
How has playing basketball affected your life?
Playing basketball has affected my life in tremendous ways. I have had wonderful opportunities bestowed upon me, where I've seen the world ten times over, and I've been able to win on many different continents and many different countries. And I've been able to see this game, and how expansive it is, and the ways it's played from many different countries. And being a participant in the Olympics, that just shows you how powerful sports are, and how it can bring people together, and we can be on one accord for it, but then also you can crown yourself champion at the same time. Because of a game that is beloved by so many.
Where do you think you would be if you hadn't picked up basketball?
If I didn't play basketball I'd probably be a nurse. Yep, that was my passion, I always wanted to serve people. My first job was at the health department. I was a receptionist; I answered the phones and directed people. So I would definitely be in some position where I could serve others. 
Why do you feel a desire to serve others?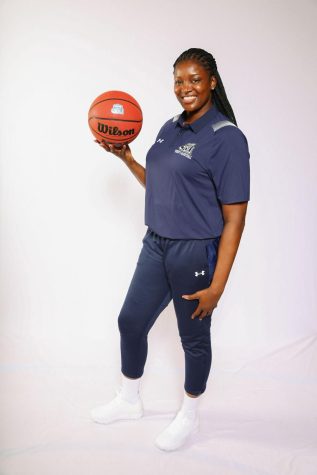 I feel that I grew up in the church. And that's something that you are taught at an early age, being of service to others, having gratitude for what you have, but also going beyond yourself and what you want and need, and you provide that for someone else. So because I was brought up with a focus on charity, and because I grew up in a very large family, we were always serving one another.  I think that's why it's within me.
You spent 17 seasons playing professionally. How has your experience impacted your coaching style? 
Well, I think all of the years of service I had in play has impacted my coaching style in a way where I have a deep understanding of what my players are thinking and feeling. And I have a deeper understanding of how to communicate things based on who they are and where they're at in their current lives. I try my best to meet them where they are, and depressurize as many situations as I possibly can.
You've been coaching since 2005; and you were the second woman to ever coach a men's basketball team. What drew you to coaching? Do you have a passion for teaching?  
That opportunity fell into my lap! Actually, you know, my husband who was on my staff,  he was playing on that semi pro team and their coach ended up leaving and I was always around, obviously, because I'm a basketball junkie. And the opportunity was presented for me to step in and be the interim head coach. So I said sure, why not? I knew the guys. We had a level of respect and comfortability with one another. It just worked.
You mentioned earlier that because of your upbringing, you like to serve your community. Do you also have a passion for teaching as well as coaching?
I do. And I think that any coach that does not see themselves as a teacher or educator, I think they're looking at it wrong. You are teaching. Whether you're teaching the game, or whether you're teaching life through sport – because life imitates art – basketball is an art form, and our lives are a reflection of that. So the same things that I'm teaching in basketball, in terms of adversity and how you handle those situations, such as being confident, and being a good student of the game – you can apply those to life as well. And they can help you.
When you were a child – and as your career progressed – who were your role models? How have they influenced you?
My role models growing up would be my mother and my grandmother – they were staples in my life. I spent a tremendous amount of time with those individuals. My grandmother is a God-fearing woman, she just turned 96 this past August, and my mother, she had me when she was 20 years old. Watching her grow and do it with the poise and the posture that she had, although times were very trying and rough, was a tremendous example for me. Then seeing my grandmother being someone who serves, and who just had a passion for helping, that impacted me as well. So I felt like my mother and my grandmother were individuals that I admired, and I wanted to be like them when I grew up.
That's so sweet, I feel like that's what every mother aspires to hear from their child.
That's true!
So, you were inducted into the Women's Basketball Hall of Fame this past summer. How did you feel when you heard the news? 
Oh my gosh, when I got that phone call I broke down crying. It was tearworks and rather instant, too. I was very emotional. And it felt like there was this huge weight lifted off of me. Because I dedicated 17 years. If you count the two years in the American Basketball League, that's 19 years of my life, dedicated professionally to a sport. Then when you add in college, that's another four on top of that. Basketball was a huge chunk of who I was.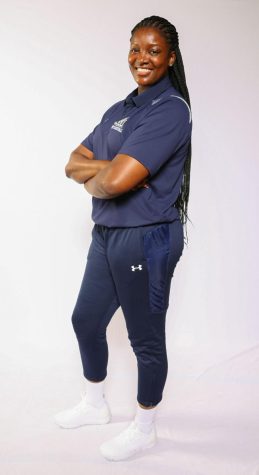 I wasn't the type that would be standing at the mic or yelling at the top of a mountain saying 'hey, remember me! look what I did!'. I always felt like my work would stand for who I am. So when I got that call, that was a moment of gratification for me and I finally could pat myself on the back and say 'job well done'. It's hard sometimes when you're going through the motions you feel overlooked, that can kind of eat away at the core of you. But it showed me that remaining steadfast in my integrity and my character proved to be worthwhile, because I got the call at the end of the day.
What has been the most impactful moment in your career?
The most impactful moment? There's so many! There are so many, and they don't all revolve around winning. 
Sometimes your greatest lessons are learned in your moments of defeat. And those are the moments that really defined me and shaped me to become a champion. People can look at the end result, and when they read my resume, it just reads 'winner'. But there were a lot of in-between moments where there was a lot of losing, and a lot of upsets, and disappointments, and setbacks that I did not allow to stop me, or hinder me from my growth. And as a result, I won. And it is a pretty profound moment in a person's career when you can call yourself an Olympian several times over, when you can call yourself a champion internationally and domestically.
2022 marks the 50th Anniversary of Title IX, which has had a lasting impact on women's sports. Do you see any significant differences in women's basketball since you started your career, vs the experience that your players are having? What are your opinions on the topic?
I do see differences and I think those differences are inevitable as time goes on. The ones before you pave the way, and they're able to look at what you did and learn from it. 
As a result, they get better, quicker. They're smarter in moments, and hopefully they're in a position where they can do more than what you did. They can take the torch and carry it further. In the game, I've seen tremendous growth in terms of how the game is played, and how good players are at a younger age. They get better, quicker, faster. So this new age of basketball is one where they are learning and growing at an expedited pace. And as a result, the game is flourishing.
What do you think is the most important thing you learned during your career?
The most important thing that I've learned during my career would depend on what point in my career was in. If I had to look over the entire scope of it, I would say intentionality. Having intention as a core of your foundation means that when you are somewhere, you're going to be all there. You're going to give 100% of yourself 100% of the time, in the moment that you're in. And when you can do that, that will serve you in a great way. You will gain more, you will win more in that moment than you ever could if your body was here but your mind was somewhere else. So: intentionality.
Is there anything I didn't ask that you would like to talk about?
I just want to say that being a former player that has played at the highest level, and now I am a coach, I think is probably one of the greatest honors that I ever could be given. 
It's so gratifying when I'm able to pour into the players that I lead, and you see them grow. In life and a sport. It's just a special thing. I'm not a parent, but I can only imagine how a parent would feel when they see their child begin to grow and learn and become someone. I think that is just so special. And I think more athletes should look into coaching. If you have a passion for what you do, and you do take pride in wanting to see the game continue to grow, then I think that people should take a hard look at that as an occupation at some point in their lives because the game – and the kids – need it.
Leave a Comment
About the Contributor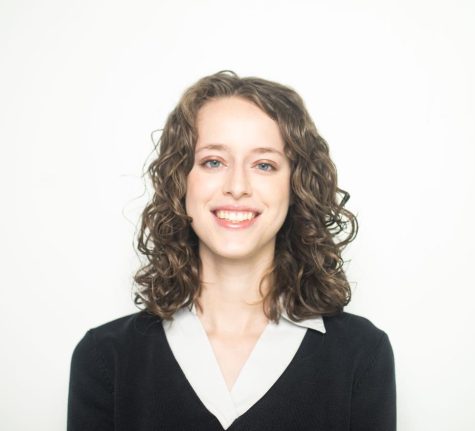 Sydney Haulenbeek, Editor in Chief
Sydney Haulenbeek is an English major and senior, graduating in May of 2023. Before becoming the Editor in Chief of the Mace & Crown she worked as...