First Half Surge Lifts Lady Monarchs over Marshall 2-1
A pair of first-half goals and strong defensive play throughout made difference on Thursday evening when the Old Dominion women's soccer team defeated Marshall University 2-1 in the regular season finale. The Lady Monarchs came into the finale with a 6-8-2 (4-4-1 Sun Belt) off a 1-0 road victory against Georgia State on Sunday afternoon, while the Herd came in with a 3-8-5 (2-4-3 Sun Belt) record.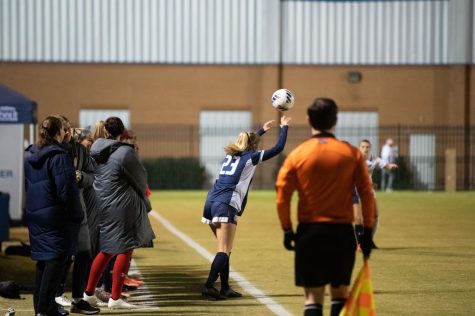 It did not take long for the ODU offense to find its stride as they put pressure on their opponent early. In the sixth minute of the contest, senior Anna Torslov served a pass into the box that found the foot of senior Meghan Watts as she tapped it in to put Old Dominion up 1-0. The offensive push would not end there; the Lady Monarchs found another opportunity in the 10th minute as senior Ece Turkoglu assisted senior Riley Kennett for another ODU goal. The Lady Monarchs held firm with a 2-0 advantage the rest of the half as they outshot the Herd 6-2. 
To begin the second half, both teams made their substitutions. ODU got out early with a few shots from Turkoglu and senior Carla Morich, but the score remained 2-0. Then, in the 58th minute, Marshall made a few more roster changes to find the offensive spark they needed. That would bode well; the Herd finally found the back of the net in the 70th minute, bringing it to a 2-1 game. The goal came from freshman Makai Laguines, who tapped it in from the front of the net. Although some of the momentum had shifted back to the visitors, the Herd's offensive pressure gradually faded. Old Dominion would only give up one more shot to Marshall for the rest of the match, holding onto their early lead for a 2-1 victory.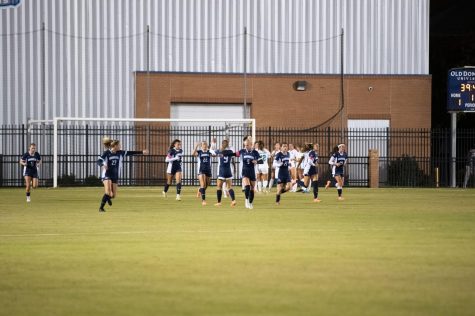 Old Dominion finished the evening outshooting Marshall 9-6, with both having three on goal. There were quite a few fouls throughout the contest, and both teams tallied 27 total penalties. With this victory, the Lady Monarchs finished the regular season with back-to-back wins and improved their record to 7-8-2 (5-4-1 Sun Belt). Their focus has now shifted to the Sun Belt conference tournament. 
The Lady Monarchs earned the sixth seed in the upcoming conference tournament and will face third-seeded Arkansas State on Wednesday, Nov. 2nd, with kickoff slated for noon. The conference tournament is taking place in Foley, Alabama, this year. In the last meeting between these two programs, the Red Wolves escaped Norfolk, VA, 1-0 after a last-minute goal. That heartbreaking loss will be motivation for the ODU squad as they prepare for their first appearance in the Sun Belt tournament.