Homecoming 2022 is "Forward Focused"
On the afternoon of Thursday, Sept. 16, screams echoed through the tiled hallways of the Webb Center. Chicago rapper G Herbo had just been announced as this year's Homecoming performer and ODU students could not contain themselves. The 2022 Homecoming Committee hopes such excitement will sustain itself throughout the entire week. 
Homecoming at Old Dominion University has historically been steeped in rich tradition and Monarch pride. This year's agenda, featuring G Herbo's performance on Oct. 19, will be no exception.
The theme, "Forward Focused," pulls from ODU's 2023-2028 Strategic Plan to chart a clear course for its future and continued success. 
"'Forward Focused,' to me, means looking to the future and making new memories," said Macala Gardner, homecoming associate director. "This is a great time for students to do that."
Events are set to take place Oct. 17-23, rounding out with a home football game against Georgia Southern University. Fans are encouraged to deck out in "Hudson Blue," a striking sky-colored hue matching ODU's team jerseys.  
Aside from age-old traditions like dyeing the Monarch Fountain blue and "Claim Your Crown," an event where student organizations paint their own ODU crown on Kaufman Mall, this year's Homecoming Committee has a lot in store for the campus community. 
"This year we're doing a lot of events and we have a strong e-board," said Gardner. "In 2020, COVID-19 hit and everything was at a halt. We had to stop everything [and] we weren't able to do all the events we had in mind. [Then,] last year, a lot of students weren't on campus and we had to do a lot of things virtual. The attendance wasn't as good." 
With students finally returning and campus life now in full swing, the homecoming committee felt a massive push to curate accessible and exciting events this time around. From contests to shows to giveaways, the general consensus around campus administration was to make this year as thrilling and memorable as possible in light of the last two years. 
"There are some students who are new [this year,] and our events will allow them to show school spirit," explained Jaira Wiley, homecoming marketing director. "Something I love about homecoming is that it's a great way to meet new people, have fun, and take a break from classes." 
ODU's 2022 Homecoming Court election has also formally commenced, with royals campaigning via colorful posters plastered with QR codes linked to the voting ballot. 
Members of the royal court range wide in diversity and involvement. From Morgan Hairston, a senior double majoring in philosophy and women's studies, to Avery Keys, president of the ODU Art League, to Nate Overton, a member of the SEES Student Leadership Council: 2022's Homecoming Royalty have a long and hard fight for the crown ahead of them. 
"I'm excited about homecoming court," said Gardner. "Everyone is excited."
To learn more about 2022's Homecoming events and/or register, click here.
To cast your vote for Homecoming Royalty, click here.
For live updates, follow Homecoming on Instagram (@ODU_Homecoming) or Twitter (@ODUHomecoming). 
Leave a Comment
About the Contributor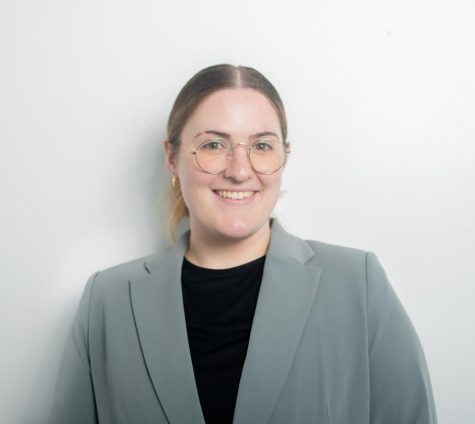 Dana Chesser, Arts and Entertainment Editor
Dana Chesser (She/Her) is an English/Journalism major and second-semester writer for the Mace & Crown. Alongside her role as A&E Editor, she works...