Roe v. Wade: What Now?
The Department of Women's Studies Prepares for a Changing Sociopolitical Landscape on ODU's Campus
On the morning of Friday, June 24, ODU junior Alyssa Ranker received a text from her mother that twisted her stomach into a knot. 
Just two months prior, rumors began circulating across national news platforms regarding the fragility of Roe v. Wade, the 1973 landmark Supreme Court decision conferring the right to have an abortion.
Situated in a Wisconsin Airbnb alongside her boyfriend, Ranker learned that her federally-recognized right to choose had been overturned by the U.S. Supreme Court in a 5-4 decision. Stuck inside for the rest of the day without transportation, Ranker yearned to join the thousands of individuals who'd already taken to the streets in protest. 
"I felt sick to my stomach," she said. "[I] had to sit down for a while. I wanted to go and do something."
A few states south in Virginia, Dr. Elizabeth Groeneveld, Associate Professor and Chair of ODU's Women's Studies Department, read the same announcement from a news notification on her phone.
She immediately summoned the department's full-time faculty and staff to come together in supporting their students.
"We knew that we needed to say something about this moment," Groeneveld recalled. "To our students, and to our colleagues in the College of Arts and Letters. We collaboratively wrote a statement that we sent out later that day."
At approximately 2:11 P.M. on June 24, the Department of Women's Studies announced a "Statement to our Students on the Overturning of Roe v. Wade," sent as an email to all Women's Studies students, faculty and staff. 
The email lamented the Supreme Court's decision and uplifted the entirety of the department, promising to "renew [their] commitment to continue teaching and educating about the importance of equitable access to abortion for all."
An English major, Ranker would not receive the exclusive message that Groeneveld and her colleagues deployed that afternoon. Rather, she remained oblivious to the department's presence on campus for the rest of the summer, grappling with the changing sociopolitical landscape entirely on her own. 
"In Women's Studies, we talk about the history of reproductive justice and of the importance of safe and equitable abortion access," said Groeneveld, a feminist media historian partially specializing in social justice movements. "Making abortion illegal or inaccessible does not stop people from attempting to end unwanted pregnancies. It simply changes the conditions under which pregnant people can access services, often making them less safe for everyone."
As the fall semester approached, a renewed sense of urgency hovered over the department as professors worked to address the overturning in their curriculum. 
"I certainly revised my course syllabus to ensure that we devoted ample time for these discussions," she said. "I know that many of my colleagues have done the same."
However, for students like Ranker, such information may not be readily available in her typical course load. Informational discussions surrounding reproductive rights rarely present themselves on campus, much less in a safe and educational environment. After months of navigating Roe v. Wade's dissipation on her own, Ranker finally learned about the resources available through the Department of Women's Studies.
She noted, "I hope that this tragedy opens the conversation about Women's Studies courses and more people incorporate them into their curriculum."
ODU's Women and Gender Equity Center (WGEC) will be partnering with the Department of Women's Studies to host an open discussion, titled "Roe v. Wade: What Now?" on Sept. 28, 2022 from 5-7 p.m. in Webb Center's Newport News Room.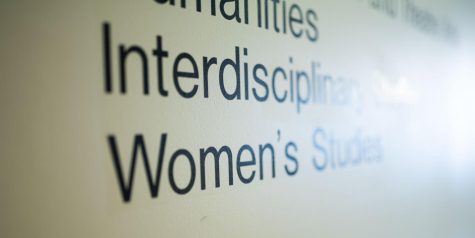 Panelists from ReproRisingVA, Virginia Beach Planned Parenthood, the Hampton Roads Reproductive Justice League and the Richmond Reproductive Freedom Project will speak on topics like legal and legislative spheres, local abortion services, normalizing abortion as essential healthcare and reproductive justice as a whole.
"In uncertain times, one of the most meaningful things we can do is come together to listen, learn, and be in dialogue with each other," said Groeneveld. "Our event on the 28th is meant to start that conversation."
The discussion will be co-sponsored by the Department of Sociology and Criminal Justice, the Office of Intercultural Relations (OIR) and the College of Arts and Letters. All students, friends, and family who are interested in attending are encouraged to do so.
"Some attendees might be wondering how to get involved in reproductive justice issues," Groeneveld said. "Which is why we wanted to make sure to have local activists from the community at our event. [For the] people [who] may simply be curious and want to learn more – this is a great opportunity for that!"
Leave a Comment
About the Contributors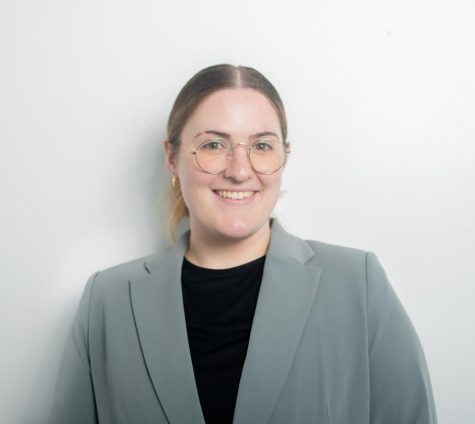 Dana Chesser, Arts and Entertainment Editor
Dana Chesser (She/Her) is an English/Journalism major and second-semester writer for the Mace & Crown. Alongside her role as A&E Editor, she works...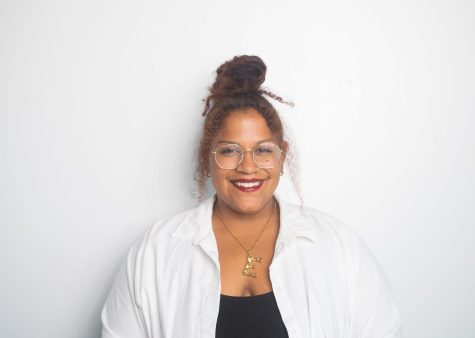 Elena Harris, Photography Editor
Elena Harris is a speech pathology major and photography minor graduating in the spring of 2023. Outside of the Mace and Crown, Elena enjoys the ODU experience...