Save the Earth from A-Z
ASEZ Provides a Mother's Love to ODU
This article first appeared in the spring 2022 Mace & Crown magazine issue. 
Erynn O'Connor joined ASEZ to make friends. 
"I don't get enough opportunities to do good things for the community," says O'Connor, a sophomore who spent her first year of college online due to the COVID-19 pandemic. "I noticed that a lot of other clubs don't really do [volunteer service], so I was like 'ok, this is my best opportunity to make friends and do stuff that will make me feel good as a person.'"
ASEZ, an acronym for "Save the Earth from A to Z," is a blossoming organization on campus whose members could be found perusing and recruiting around Webb Center during the Spring 2022 semester. Initiated in 2016, Old Dominion University's chapter is dedicated to raising awareness for local environmental protection and crime reduction. Environmental safety forums, campaigns and cleanups are only a few of the promising plans that the chapter has in store. But for O'Connor, joining ASEZ meant much more. 
In the U.S., college enrollment dropped by eight percent for the Fall 2020 semester. Pressured by the COVID-19 pandemic, many graduating high school seniors opted out of virtual learning to take a year off instead. But for students like O'Connor, it was an isolating experience to spend freshman year on Zoom. Jumping head first into campus-life became her first priority as a sophomore at ODU, and ASEZ stood out.
"It's good Samaritan-type actions mixed with a little religion and it's open to anyone on campus," beams O'Connor. "Since I'm a sophomore and my whole first year at ODU was online, I didn't really make connections with people. I sought [ASEZ] out as a great way to make friends, and I was really interested."
Katherine Thomas, graduating senior and current president of ASEZ, feels that the organization knows no cultural bounds. Chapters extend from coast-to-coast across the U.S. and Mexico, as well as South America, Europe, Africa, Oceania and Asia. Over 175 countries across the globe host at least one ASEZ college volunteering group, all linked to the Church of God, a denomination of Christianity. 
"At the Church of God, we try to teach about the love of not just God the Father," Thomas explains. "We express that there's not just a heavenly father but also a heavenly mother."
A massive part of the ASEZ mission is to deliver the warmth of a mother's love to ODU's campus, she continues. Mothers can soothe the sick, warm the heart and provide comfort whenever and wherever it's needed. The organization strives to mirror such virtues within each chapter's surrounding community. 
"The great thing about universities is that they are open to diversity and new ideas," says Thomas. "I think ASEZ is very different from what a lot of mainstream clubs are doing because [with other groups] it's either religious or a volunteer organization and there's nothing that says you can do a little bit of both. I really like that about ASEZ. You don't have to be religious, but if you are, we have that option available. And if you're just interested in volunteer services, we can do that, too."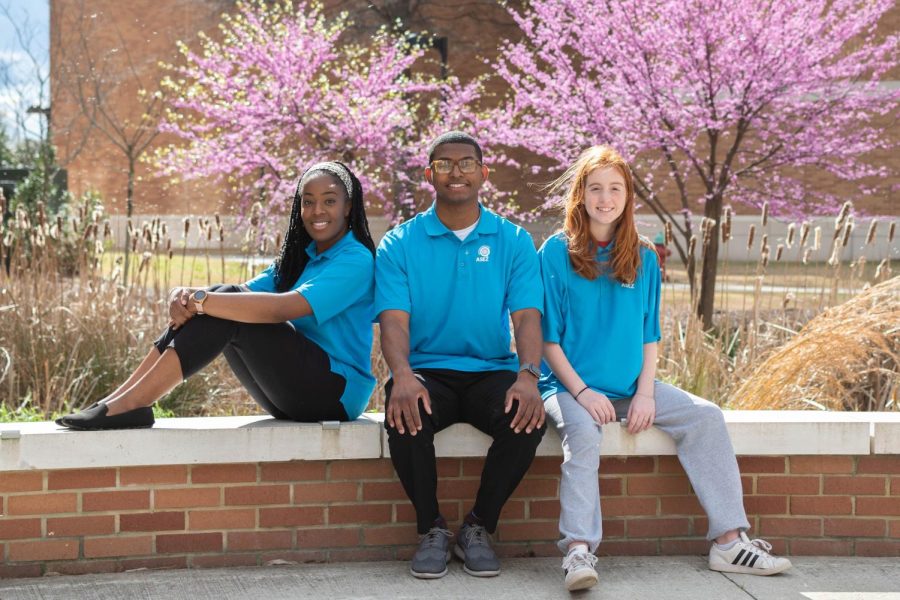 Within the acronym of ASEZ – Save the Earth from A to Z – each letter of 'save' also has its own associated meaning. S is for social services, A is for awareness raising, V is victim relief, and E is environmental protection. And, though each chapter across the globe has its own unique set of characteristics, environmental protection remains a fixed principle among them. 
"We are a cohesive workforce and we're united in everything that we do," Thomas notes. "I'm inspired by all ASEZ chapters. Everyone works really hard at the locations they're in." 
In 2017, an ASEZ chapter in Kathmandu, Nepal held a "No Horn" campaign, dedicated to protecting the city's residents from aggressive street noise. Throughout the pandemic, members of Korea University's ASEZ partnered with a local community center to disinfect the entire mile radius surrounding the school. In Norfolk, ODU's ASEZ chapter hosts local cleanups to reduce crime rates and show tender care to unmaintained areas. 
"We do so many events throughout the world, meet so many different people from different cultures and the unity is just really amazing to me," says freshman, Kobe Mitchell. "As the pandemic is coming to an end, a lot of people have built up an individualistic mindset, and have kind of put themselves in solitude around campus and throughout the community. But we want to inspire people to come together as one."
Though ASEZ remains a relatively small bunch, Thomas expresses adamant faith in her successors as she prepares for graduation. 
"We're still growing, slowly but surely, and getting a lot more involved with activities on campus," she says. "You don't have to be a member of the Church of God to participate – you don't even have to be religious to participate – ASEZ simply fosters a relationship with students who are interested in volunteering. Everyone is welcome; broaden your horizons, even though you think you're one person, you have the power to make a difference." 
Leave a Comment
About the Contributors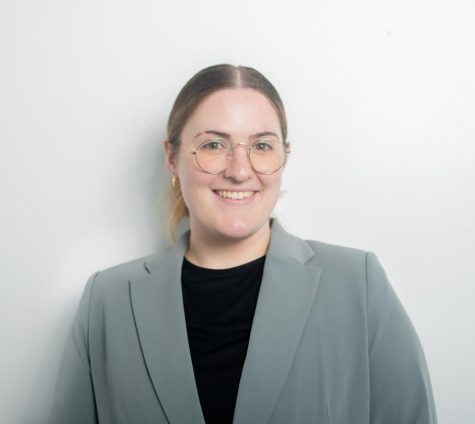 Dana Chesser, Arts and Entertainment Editor
Dana Chesser (She/Her) is an English/Journalism major and second-semester writer for the Mace & Crown. Alongside her role as A&E Editor, she works...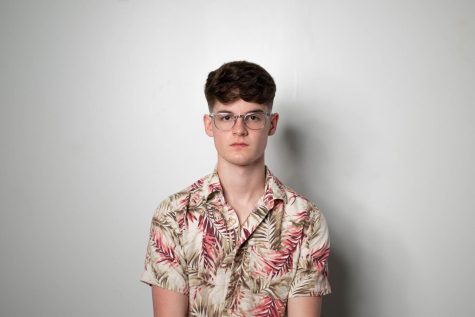 Nicholas Clark, Photography Editor
Nicholas Clark is the photography editor. He majors in photography and print media. For fun, he likes to play golf and take pictures. Email him at [email protected]