Poetry Night: The Power to Release
All eyes turned to Aderonke Adeleke after two poetry boxes were displayed in the Webb Center, inviting students to anonymously submit their work.
As ODU's Young Poet in the Community, Adeleke has planned "Poetry Night: The Power to Release" to fulfill a greater initiative: using poetry as a tool for social engagement. The evening's guest speaker, Dr. Barbara Shabazz, will set the stage with a conversation on mental health awareness. A series of anonymous poems pulled directly from both submission boxes will subsequently be read aloud by selected graduate students. 
Students are encouraged to submit vulnerable pieces regarding mental health in said boxes, currently situated around Monarch Court in the Webb Center. 
"We are hella complex creatures," says a giggling Adeleke. "[That is why] I wanted [the poems] to be anonymous, because some people don't want to show their more vulnerable sides to strangers."
Each piece that Adeleke submitted to the Virginia Young Poet in the Community (YPIC) contest revolved around mental health in some capacity, an issue that she proudly advocates for. Upon her recognition as one of 24 winners across the commonwealth, Adeleke knew that her public service project–required alongside her award–would revolve around the beauty of writing as a release for heavy emotions. 
"Mental health wasn't a big thing for me in my family," she notes. "We'd say 'pray your way through it' and 'be positive,' [meanwhile] our mental health is deteriorating because we're pretending everything's ok when it's not. [People] go through things and feel like they can't tell anyone because they don't think there are solutions." 
Shabazz, a local clinical psychologist and certified personal coach, will begin the evening with a segment on the importance of mental wellness alongside character development and the positive effects of counseling and coaching. Her presence will contribute to the underlying message of the evening: that students and staff who are struggling with their mental health are not alone. 
"[Shabazz] is a perfect candidate to talk about what it is to truly be free from mental or emotional constraints," says Adeleke. "She specializes in being active and intentional about up-keeping one's mental health…Psychologists don't have all the answers, but they do have an ear to allow you to vent through the complicated emotions that we deal with on a daily basis." 
In celebration of National Poetry Month, "Poetry Night: The Power to Release" will be held on Friday, Apr. 22 between 6 p.m. to 7 p.m. in the Webb Center's Ches-Port Room. 
Students, faculty and staff are encouraged to continue submitting anonymous poetry until the evening of the event.
Leave a Comment
About the Contributor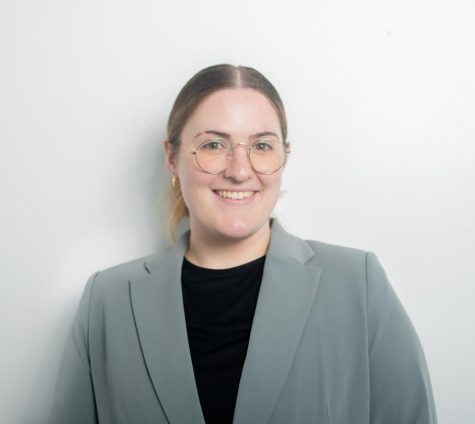 Dana Chesser, Arts and Entertainment Editor
Dana Chesser (She/Her) is an English/Journalism major and second-semester writer for the Mace & Crown. Alongside her role as A&E Editor, she works...