ODU Celebrates Transgender Day of Visibility
In honor of International Transgender Day of Visibility (TDoV), ODU is hosting a testimonial-based celebration on Thursday afternoon.
TDoV is an internationally celebrated awareness day, dedicated to the accomplishments of the global transgender community and the acknowledgement of the work that has yet to be done. Held each year on Mar. 31, TDoV was originally established 12 years ago by Rachel Crandall, a trans advocate who sought to push media coverage of trans people away from just violence and transphobia. 
According to GLAAD, in 2021 only 20 percent of Americans claimed they personally knew a transgender person, implying that the vast majority of U.S. citizens learn about the trans community via media coverage. In 2010, Crandall urged news outlets to celebrate and empower trans people rather than report solely on their rejection from society. 
Notably, a large portion of TDoV is still dedicated to acknowledging the lasting effects of discrimination against members of the trans community and offering resources for those afflicted.
"We celebrate because we have been repressed and are not allowed to be free," says Julius Clark, senior at ODU and As(t*)erisk board member. "[We] hold celebrations of visibility because… there is a belief that we are not significant enough to be valued; a belief that we are not worthy of the effort because we have gone against certain expectations."
"Trans is Beautiful, Trans is Human: A Testimony to the Trans Experience in Defense of Trans Rights," will be presented by the Tidewater Democratic Socialists of America (DSA), Virginia Beach Coalition and ODU's chapter of Young Democratic Socialists of America (YDSA). The event is set to feature the personal testimonies of trans individuals across campus as an opportunity to elevate their voices and declare their value. 
"What we know we can do is speak," Clark continues. "We will talk about trans lives, our experience, our pain, our happiness and ensure the members of the [ODU] community hear us… We are proud and supportive of our community in a way that cannot be repressed."
"Trans is Beautiful, Trans is Human" will be hosted at the Roseann Runte Quad in front of the Student Rec Center on Thursday, Mar. 31 from 12:30 p.m. to 2:00 p.m. 
Testimonials can be written and submitted here: https://docs.google.com/forms/d/e/1FAIpQLScpGL4WLJZQhtqc_r7YksMfggjp-JI2HTJ1oq82T4szxQGHqw/viewform 
Leave a Comment
About the Contributor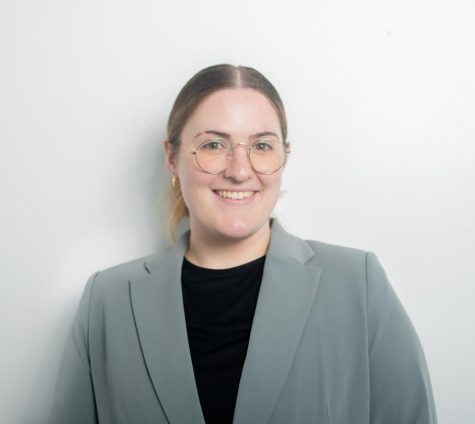 Dana Chesser, Arts and Entertainment Editor
Dana Chesser (She/Her) is an English/Journalism major and second-semester writer for the Mace & Crown. Alongside her role as A&E Editor, she works...