ODU's Asian American Film Festival Discusses Representation & Whitewashing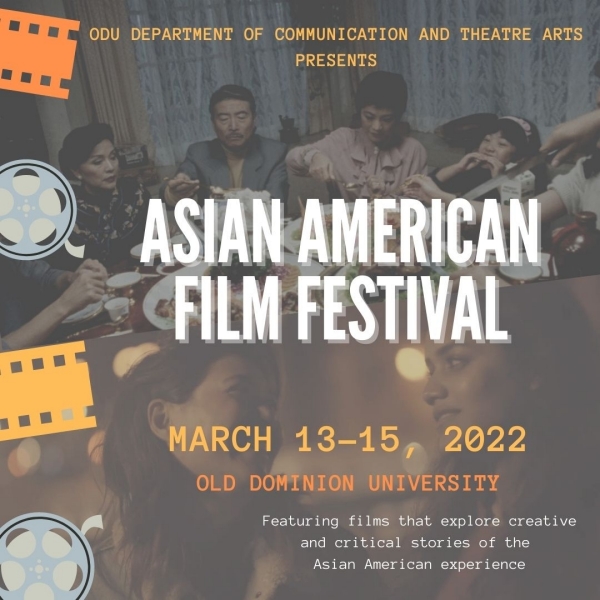 ODU's Department of Communication and Theatre Arts commenced The Asian American Film Festival on Sunday evening at the Batten College of Arts & Letters.
The festival serves to highlight the important work of Asian American filmmakers in an industry that too often erases them. Exploring "creative and critical stories of the Asian American experience," each film featured on Sunday and Monday offered further anticipation for Dr. David C. Oh's keynote talk, scheduled for Tuesday evening at 6 p.m. 
Oh, an associate professor of communication arts at Ramapo College of New Jersey, recently authored the book, "Whitewashing the Movies: Asian Erasure and White Subjectivity in U.S. Film Culture," which will serve as the evening's central talking point.  
In the film industry, the term whitewashing is considered the elimination or replacement of POC in any given work. Particularly in film adaptations, U.S. filmmakers tend to erase people of color by rewriting their characters to be white, if deciding to include them at all. An independent film website based in London, One Room with a View, cites various examples of Hollywood whitewashing from "Breakfast at Tiffany's" (1961) to "The Great Wall" (2016), each film portraying a white actor who was clearly cast in place of a person of color. 
Film critic Richard Dyer writes in his book, "White: Essays on Race and Culture," that "other people are raced, [white people] are just people." In other words, whiteness is "the standard by which other ethnicities are measured and represented."
Coordinators of the festival, assistant professor and filmmaker, Priya Vashist and chair of the department of communications & theatre arts, Avi Santo, hosted Sunday night's showings of "Minari" (2020) and "Si" (2020). Both films conveyed uniquely nuanced stories about the Korean American experience, commenting on what it means to preserve one's cultural identity while living in the U.S. A brief Q&A with Thomas Percy Kim, director of "Si," allowed audience members to open a dialogue about the significance of Korean voices in the film industry, particularly in coming-of-age stories. Similar Q&As took place on Monday, regarding the films "The Namesake" (2006), "Herselves," "Yellow Rose" (2020) and "A Work of Love: Preserving Fil-Am History" (2019). 
The Asian American Film Festival will conclude on Tuesday, March 15 in the Diehn Center for the Performing Arts, room 1202. The schedule is as follows:
1 p.m. – 3 p.m. 
"Tigertail," directed by Alan Yang (2019)
"A Cure for All Things," directed by Katherine Chou (2020)
4 p.m. – 6 p.m. 
"Spa Night," directed by Andrew Ahn (2016)
"Lonely Blue Night," directed by Johnson Cheng (2020)
6 p.m. – 7 p.m. 
Keynote talk with Dr. David Oh, presenting on his new book, "Whitewashing the Movies: Asian Erasure and White Subjectivity in U.S. Film Culture" 
7 p.m. – 9 p.m. 
"The Farewell," directed by Lulu Wang (2019)
"Dol," directed by Andrew Ahn (2011)
Leave a Comment
About the Contributor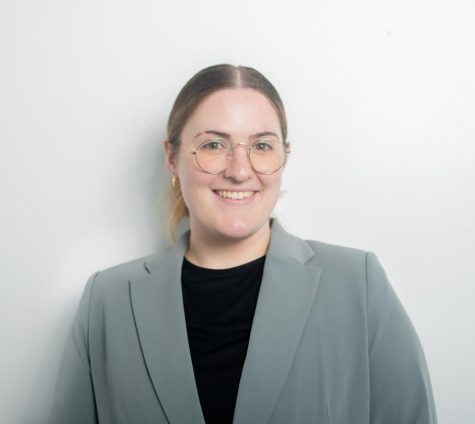 Dana Chesser, Arts and Entertainment Editor
Dana Chesser (She/Her) is an English/Journalism major and second-semester writer for the Mace & Crown. Alongside her role as A&E Editor, she works...