ODU Professor Evaluates Shakespeare Through a #MeToo Lens in "Taking Measure"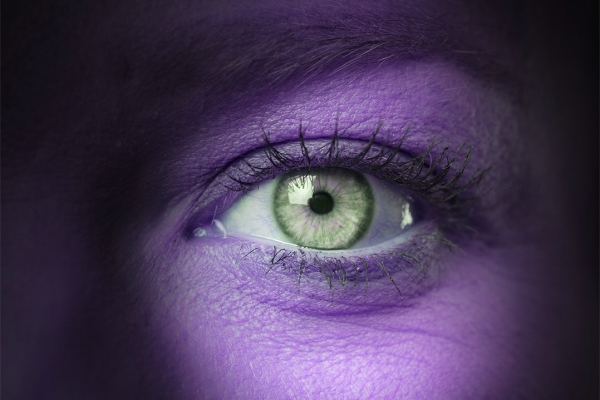 ODU student Mya Correa is taking the stage in ODURep's "Taking Measure," written and directed by professor Chris Hanna as a commentary on the multifaceted #MeToo movement.
Opening Feb. 17 at Goode Theatre on Monarch Way, "Taking Measure" reflects the complexities of sexual misconduct in a modern light when a female university student– portrayed by Correa–navigates a risqué relationship with her English professor. 
"Often when there are societal issues that are complex– and I believe [that] harassment is a complex issue that we are trying to make simple– I turn to Shakespeare," says Hanna. Upon reexamining the iconic playwright's "Measure for Measure," Hanna drew powerful parallels between its 17th century themes and modern rape culture. Fascinated by the #MeToo conversation, he melded Shakespeare's ideas with his own to create a gut punching narrative commenting on the highly nuanced topic. 
"It's fascinating how many of these larger issues he [Shakespeare] was examining 400 years ago," he continues. "I've only been working on this play for about a year. But I've been thinking about, and wanting to tackle this issue, for several years." Turning to Shakespeare, he says, added a timeless element to his exploration of the play's deeper message. But it was through Hanna's process of evaluating "Measure for Measure" that he began to question Shakespeare's place in the classroom. 
"People say 'Oh, but that's Shakespeare,' like he's a sacred cow that nobody can touch. But when you really look at his texts, you say 'wait a minute, this is really western, and really white, and really misanthropic.' And that was the circuitous path to this production," Hanna explains.
Though "Taking Measure" was cast in December, students had to memorize lines over winter break while Hanna was still completing it; an experience that he believes contributed to the success of its production. 
"I think it's good for students to work on new plays because we often don't get where plays come from," he notes. "It's someone sitting down at a laptop and writing this stuff, or using a quill pen. Sometimes we'll stop in rehearsal and say 'This scene isn't working, and I'm not sure if it's the acting or the directing or the script, so let's try changing all three.'" 
Perhaps the most notable aspect of Hanna's process in writing and directing "Taking Measure" is his continual acknowledgement of his own experiences and biases. He explains that his time spent as both thespian and professor have positioned a view of sexual misconduct as a prolonged and complex issue, one that he does not take lightly. 
"As always, I approach these experiences–hopefully–sincerely. And maybe I'm not the one who should be leading the conversation, but I like to think that I'm helping to start one."
"Taking Measure" will run over the course of two weeks, from Feb. 17 through Feb. 27.
Tickets are available for purchase at https://oduartstix.universitytickets.com/?cid=163. 
Please visit https://www.odu.edu/life/support/wgec to learn more about ODU's Women & Gender Equity Center and the various resources available for those struggling with sexual harrassment and/or abuse. You are not alone. 
Leave a Comment
About the Contributor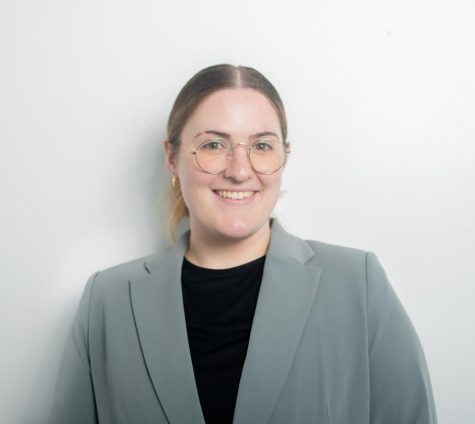 Dana Chesser, Arts and Entertainment Editor
Dana Chesser (She/Her) is an English/Journalism major and second-semester writer for the Mace & Crown. Alongside her role as A&E Editor, she works...