No Justice, No Peace: ODU's Alpha Phi Alpha Fraternity Inc. Honors MLK Day with Annual Commemorative March
Dressed impeccably in black and old gold, Malyk Logan, ODU senior and Nu Theta Chapter President of Alpha Phi Alpha (ΑΦΑ), climbs atop the brick wall outside Hugo A. Owens House and lifts a megaphone to his masked face. His voice resounds over the silent crowd gathered at his feet, awaiting instruction. It's the nation's 36th year honoring Martin Luther King Jr. 's birthday, and several in attendance have lived to celebrate each one. 
A sea of eyes gaze upon Logan as he announces that the march is now commencing, and that Alpha Phi Alpha members will lead the way alongside ODU's President Brian O. Hemphill and Hugo A. Owens, Jr. It is a march that has endured for years on Old Dominion University's campus, and Logan can't help but feel a sense of pride in witnessing the legacy his brothers are leaving behind, on such a special day nonetheless. 
The legacy is Alpha Phi Alpha's Annual Dr. Martin Luther King, Jr. Commemorative March, held last Monday to honor the civil rights icon who marched for peace between 1957 and 1968. Beginning around 1 p.m., members of the nation's first intercollegiate African American fraternity–and their sister sorority, Alpha Kappa Alpha (AKA)–marched beside ODU's African Student Association, the National Society of Black Engineers, NAACP and various others, in observance of MLK Day. 
"As a chapter we came together and thought of the theme 'Lift your Voice,'" says Logan, beaming with pride as his brothers crowd around him. "In light of all the things going on in our community right now– and in our world– we just wanted to come out and lift our voices together."
Passing the megaphone between ΑΦΑ members, the chant "No Justice, No Peace," can be heard from across the quad, perhaps carried further by the wind. But many are marching quietly, arm in arm with their close friends and family members, taking it all in as emotions run high. And no one is blind to the significance of having Hugo A. Owens, Jr. lead the way, bundled up in a heavy wool coat and hat. His presence alone is enough to invoke a sense of nostalgia, one that serves to remind each participant of the future which Hugo A. Owens, Sr. spent his lifetime fighting for. 
In 2021, Black people accounted for 28 percent of those killed by police, despite being only 13 percent of the population. Ahmaud Arbery, George Floyd and Breonna Taylor were only three of the 39+ African-American victims murdered by police in 2020, many of whom were honored during the July 2020 Black Lives Matter protests. Yet the violence persists, urging brotherhoods like ΑΦΑ to lift their voices higher and unite in the name of protecting Black lives. 
But ODU's historical fraternities aren't the only ones lifting their voices. Rev. Edward Sivells Sr., pastor of Breaking of Day Ministries Church in Virginia Beach, took to the microphone after the march and delivered a powerful sermon, calling an entire generation to action.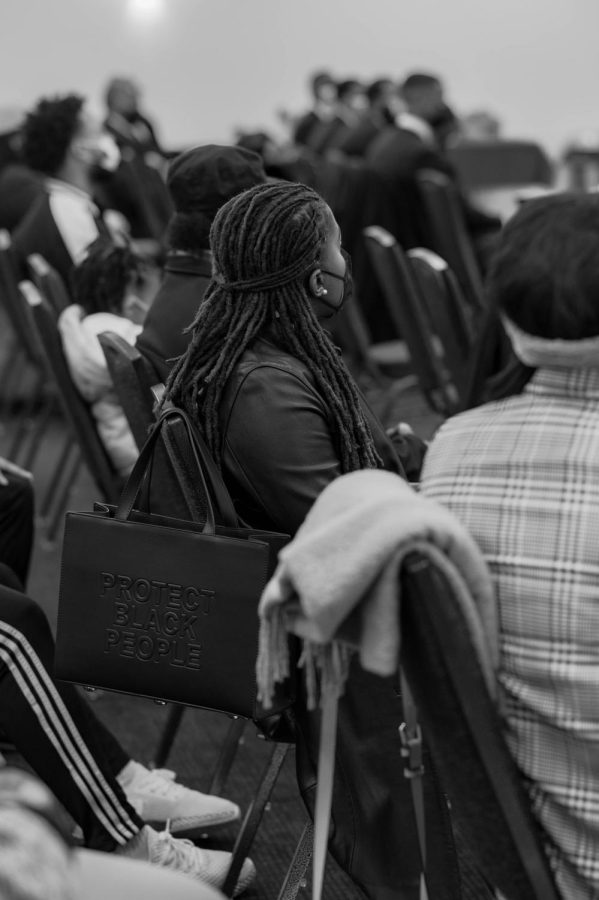 "We need you to be the loudest generation. We need you to be so loud, that all the angels in heaven will rejoice," Sivells commands, the audience affirming his words with various nods and the occasional "Amen." He continues, "As Dr. King once said, 'Our lives begin to end the day we become silent about the things that matter.'"
Sivell's words are paralyzing, as the sea of eyes– which gazed upon Malyk Logan only an hour prior–now gaze upon each other. The future of the movement rests in the hands of those being called to speak louder. And, for a moment, there is an energy resembling that of acceptance, or maybe it's the applause that carries Sivells back to his seat for the event's closing comments. 
"It's more than just the chapter, and more than just the campus. It's bigger than that. It's raising awareness as a race," Logan remarks. "And we really want to make sure that our voice is heard not only on certain occasions but all the time. I would love to see this grow to not just a campus march, but maybe even a big community march." 
As the crowd disperses, familiar faces greet each other with a rejuvenated sense of community. Various campus groups join together for photos, and Reverend Sivells shakes hands and shares laughter with the ΑΦΑ brothers. But President Hemphill, in particular, holds the poise of a proud father. This was his first commemorative march as the only African-American president that ODU has seen, and the warmth he holds for his students is nearly palpable. 
"I'm so proud of the young men and women that are working every day to keep Dr. Martin Luther King Jr.'s legacy alive by continuing the work and continuing to engage in the dialogue of making a difference," He beams. "A lot of people think this is a day off, but as we've always said, it's a day on. And they are truly living that." 
View Comments(1)
About the Contributor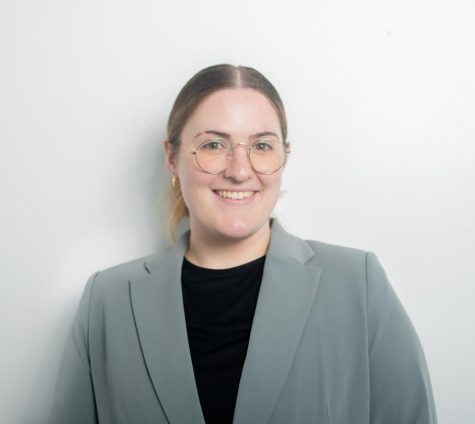 Dana Chesser, Arts and Entertainment Editor
Dana Chesser (She/Her) is an English/Journalism major and second-semester writer for the Mace & Crown. Alongside her role as A&E Editor, she works...