Ken Wright and his Buffalo Riders: An Artist's Journey on Horseback
Originally published November 30, 2021.
The lofty ceiling towering above the d'Art Center's main exhibition gallery echoes the footsteps of staff members as they shuffle between offices to prepare for the next show. It is Wednesday morning in Downtown Norfolk, and 78-year-old Ken Wright has planted himself in the doorway of the center's technology lab, neighboring his own studio. Light gray hairs softly peek out from his Buffalo Riders cap as he turns to greet his guest, and says, "Is this room alright?"
Later that afternoon, Wright's cell phone would blare the soaring vocals of Lil Nas X's debut hit "Old Town Road," a song which he lauds as it closely aligns with his identity as an African American cowboy. But the richness of his unintentional humor pales in comparison to the passion he demonstrates for his fellow Buffalo Riders, a group of 12 African American horsemen and women whose shared enthusiasm for preserving Black history has protected the sanctity of what it means to be a Black cowboy.
Hailing from Richmond, Virginia in the 1940s, Wright received an entirely segregated education.
"I didn't feel like I was missing out on anything, because it was something you adjusted to," he explains. "I never thought about racism because that was just the way life was."
Wright's father quickly enrolled him into the Academy of Model Aeronautics, where he met
fellow classmate and future tennis champion, Arthur Ashe. Together, Wright and Ashe worked under the tutelage of "Mr. Cox," a paraplegic veteran whose dedication to the students ultimately shaped them into master problem-solvers.
Upon graduating from Norfolk State University in 1968, Wright immediately began working as a graphic artist for the Ledger Star, a sistering newspaper to The Virginian Pilot.
"I was the only African American in the news department, and that never changed the entire
time I was there — 39 years — they never hired another. I guess they thought they'd met their
quota."
Wright recalls that his experience with racism was birthed in the newsroom, where he frequently fell under the bewildered gazes of his white co-workers while passing through. But it was his swarm of white friends from work that made the allure of an African American riding club all the more enchanting.
"I always loved horses since I was a kid," Wright recalls. "My dad took me out to an African American man's farm with 188 acres and 30 horses, and that's where I learned how to ride."
The Buffalo Riders held their first board meeting in 1997, when Wright and seven of his fellow Black horsemen founded the club to honor the abundant history of African American cowboys across the U.S. For the last 24 years, the Buffalo Riders have roamed the trails of Suffolk, appearing in parades, on news stations, and even the occasional circus. Having overcome several roadblocks, including a significant decrease in members, Wright and his fellow riders have certainly made Virginian history.
"We're all on a journey in life. We need to document our journeys as we go through them, and as you do, you'll see how God has led you to do things. This is my journey, and it all made me into the man you see today, but I'm not finished yet."
Leave a Comment
About the Contributor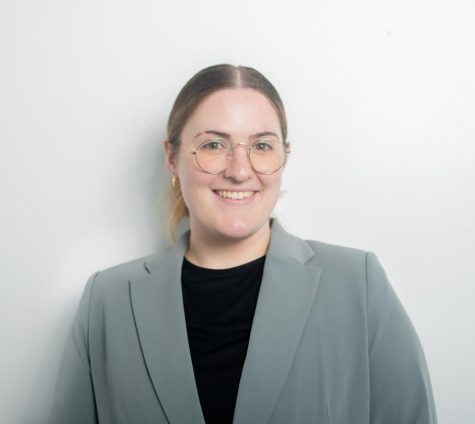 Dana Chesser, Arts and Entertainment Editor
Dana Chesser (She/Her) is an English/Journalism major and second-semester writer for the Mace & Crown. Alongside her role as A&E Editor, she works...