ODU vs. Harvard: The Rankings that Make the Hard Decisions in College Admissions
For a high schooler, beginning the college application process can be daunting and difficult. Naturally, an enterprising applicant selects what will net them the greatest education and the best brand recognition a 529 can buy. But when a student is rejected from their first choice, can't afford to pay for it or chooses not to leave their home state, where do they go? Counselors and parents tell students to aim high, but to be ready to settle for something else.
For many Virginians that "something else" is ODU. 
Taking a glance at this year's U.S. News and World Report college rankings, the usual suspects pop up – all eight members of the Ivy League reached the top 25, along with Stanford, MIT, NYU, and UVA.
"
In this realm of higher education, wherein prestige equates to hard cash, an embarrassment on this scale is wholly unprecedented and exceedingly difficult to return from.
ODU shows up at #156 among public schools – twenty-four spots lower than it was ranked last year. The university headlined that it was once again "ranked among top universities," although the national rankings placed it at #299 out of 443 surveyed schools.
Scrolling a few places down the top of the list will bring you to the University of Pennsylvania, an Ivy League college with a 9% acceptance rate and an endowment of $20.5 billion. In an interview with Marketplace this past June, Colin Diver, a former dean at UPenn's law school, discussed how he "would have problems sleeping two or three days before the rankings came out." 
Penn relied upon "status-oriented" and "full-pay" applicants who could drive the prestige of the university and manage its hefty tuition without aid. Diver explained that Penn at one time altered admissions criteria by weighing LSAT scores higher in selecting admits because "that was what U.S. News [used] to rank law schools," leaving many well-qualified applicants in the rejection pile.
Columbia University, another Ivy League institution, found itself in deep scandal around February of this year. Mathematics professor Michael Thaddeus blew the whistle on misrepresented and misreported data delivered to U.S. News, in Thaddeus' opinion, to inflate Columbia's prestige and ranking. Last year, Columbia was ranked alongside Harvard and Yale, tying for the #2 position. This year, after announcing they would not participate in the 2023 rankings, Columbia was awarded #18 on the list– a position they hadn't received since 1988. In this realm of higher education, wherein prestige equates to hard cash, an embarrassment on this scale is wholly unprecedented and exceedingly difficult to return from. 
In last year's application cycle, over 60,000 students applied for Harvard College's undergraduate program – only 1,954 were accepted. Aaron Arlanza, a computer science major and dancer from Virginia Beach, was among the lucky few to join its Class of 2026. In nearly every new edition of the rankings since 2014, Princeton has defeated Harvard for the #1 title– yet Harvard, since 2014, has routinely received between 4,242 and 19,834 more applications than its competitor.  
According to Arlanza, this is because the 'crimson' university has "done a great job of branding itself as 'the best' school in the United States [to a global audience], even if that isn't necessarily the case." He elaborated, "even if [rankings] were completely omitted, Harvard would still have the same number of applicants."
"Harvard is more than just [its position on the] U.S. News [ranking], its global presence is just insane," he said. "The Harvard name opens endless doors to about every field imaginable. Would I say that having a Harvard degree gets you everything you want in life? No. Does it make it significantly easier? Yes. Your professional network is made very clear the moment you walk onto campus and see that you're in the same room as the president of Ecuador."
"I don't think that that's necessarily fair, but that's just the way it is," he said. 
Arlanza was accepted to eleven colleges, three of which were Ivy League institutions, and one of which was ODU. 
"ODU is a great school," he said. "Because they're one of the larger public schools in the country, they're able to allocate [resources to] a lot of different things in comparison to a school with a smaller student body." His sister graduated from Old Dominion and Arlanza's parents had initially wanted him to attend ODU and commute. He chose "to avoid the pressures that come with living at home during college." 
A common misconception is that Harvard is too expensive for some students, but Arlanza is proof that it isn't. "Harvard was my cheapest option," he said, "even for a middle class family like mine."
Although the school, and its global recognition, speak for themselves, Arlanza does not want to simply be known as "the Harvard guy."
"I never did anything I didn't like or didn't want to do in high school. I never did things to get into Harvard, I did things that helped me get into Harvard," he finished.
"
ODU is a reminder that education can happen at any point in your life
— Kay Vermani
Kay Vermani is a freshman at Old Dominion and a computer science major. Aaron Arlanza was his SAT tutor.
Vermani applied to three schools: Georgetown University, the College of William & Mary, and Old Dominion. Given that he plans to run for office once coming of age, Georgetown was understandably his top choice – its position in Washington D.C. is perfect for political networking. He was rejected after making it to the interview phase, but his reaction to the decision has been skin-deep at most.
"[These schools] are accredited by the same institutions," he said, "so the classes are going to be entirely the same. You're just buying into a brand, which wasn't very important to me. I didn't feel like I needed something to back me up as an individual. I think education is more about you than it is about the institution, because a good student can thrive pretty much anywhere." 
Vermani is happy he didn't end up at Georgetown. "It was the dream school, with a view of D.C., all these boutique shops, really nice restaurants, really pretty girls– but then you take a step back and realize that [it] isn't real, that [Georgetown] isn't the real world."
"ODU is a reflection of what the country actually looks like," he said. "[At ODU] you have single mothers, former members of the military, kids that haven't gone to college and they're coming back at the age of 35. ODU is a reminder that education can happen at any point in your life."
Vermani was aware of the U.S. News rankings but stated that they were not necessarily a factor in his applications. 
Vermani believes that ODU's ranking will "change dramatically" in the coming years. He noted ODU's recent ascension to become an R1 research university and the upcoming development of an on-campus educational medical center pending state approval. He also mentioned an opening of a school of logistics and port management, which would take advantage of ODU's proximity to the massive port of Virginia.
"No offense to Virginia Tech, but Blacksburg is just Blacksburg. [We] are next to the largest Navy Base in the entire world. ODU is in the right place at the right time." 
Vermani also voiced support for public institutions. 
"If you don't want to worry about seven hours of homework [a night] for the same degree, I think any state institution is perfectly good and acceptable – in some cases it's much better because you're not drowning in debt."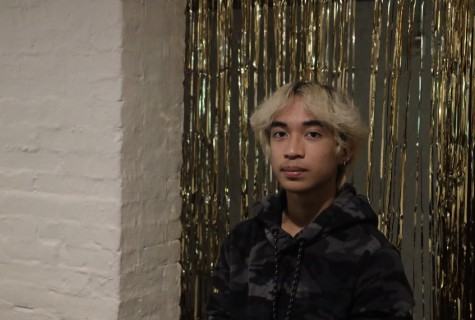 "Anyone can do anything with an ODU degree, and to say the opposite is to go against human nature. As long as you live in a place that has free will and education that you actually worked for, you have the ability to change the world. If you work hard here you can do anything." 
"ODU is a 'silver bullet' college," he said.
"I told a kid at a concert that I was going to ODU, and he looked at me and said, 'I guess some college is better than no college.' I looked at him and thought, 'How could you say that?' I can't imagine when he's sitting down one day and sees me on the cover of a newspaper."
Vermani plans to graduate early as a member of the class of 2025. He was recently elected speaker of the ODU Senate.
After being asked for comment on ODU's placement in the 2023 rankings, Jaime Hunt, ODU's vice president for university communications, issued a statement to the Mace & Crown:
"We know that many factors influence how students and their families make decisions about where to enroll for college – academic excellence, affordability, desired area of study, a sense of community, location and so much more. It is incredibly difficult to identify any single factor as being the most influential for prospective students, but we know that rankings do play a role in helping families weigh their choices. Touting our rankings is just a small piece of the puzzle when it comes to marketing the University. Our primary focus is telling the story of the great work being done here by our exceptionally talented students and our dedicated and committed faculty and staff.
All institutions of higher education in the U.S. will see enrollment shifts in the coming years based on the number of anticipated high school graduates, and ODU is committed to its forward focus on providing a valuable education to its students that delivers a return on their investment."
View Comments(1)
About the Contributor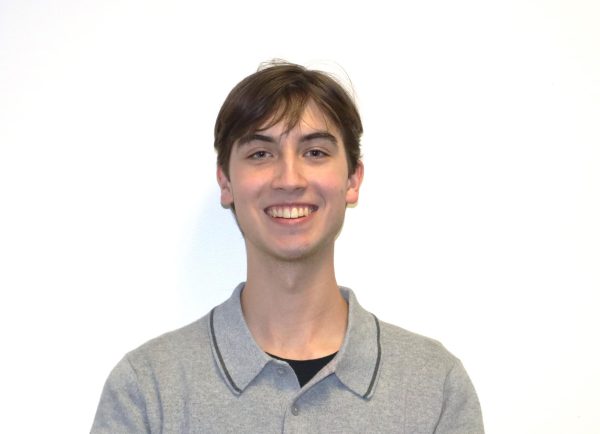 Justice Menzel, Editor In Chief
Justice is an English Major with a concentration in Journalism in his Sophomore year at ODU. Outside of Mace & Crown, he writes and publishes freelance...