ODU "Had a Plan" to Reverse Tuition Increase. Students are Still Paying the Hike.
Tuition for in-state undergraduate students has gone up by 2.99% for the 2022-23 school year, despite Youngkin's announcement that ODU has frozen tuition.
This article has been updated since its initial publication. Additional clarification has been added to the top of the article.
On Sept. 16, Maggie Libbie, ODU's Interim Associate Vice President for Finance and University Controller, spoke with the Mace & Crown to clarify several things. Firstly, students should not expect fee increases to be rebated to their account.  
"Fee supported enterprises are not provided support from the Commonwealth and must cover all their costs through student fees and self-generated revenue," said Libbie. "As such, the fee increases must remain to cover cost increases associated with those enterprises.
According to Libbie, tuition rebates began Aug. 17, 2022 and impacted students can see the rebate recorded on their student account record. Qualifying students for the tuition rebate are undergraduate students with an in-state domicile. 
 "I wanted to confirm that we've had over 16,000 rebates issued to students," said Libbie. "All students who are eligible have been issued rebates. The students must be an in-state student paying full rate [and is a] undergraduate."
---
Despite Virginia Gov. Glenn Youngkin's plea to colleges statewide to freeze tuition, many ODU in-state undergraduate students are paying almost 3% more for the 2022-23 academic year. 
ODU's Board of Visitors announced a tuition and fee increase in April 2022, a month before Virginia Gov. Glenn Youngkin asked public colleges to reverse tuition increases. ODU complied and the Office of Gov. Glenn Youngkin reported that ODU froze tuition but many ODU students are still paying increased tuition and fees for the 2022-23 academic year.
ODU's tuition increase includes a 2.99% tuition increase for full-time, in-state undergraduate students in addition to higher fees, as well as a 3.06% tuition increase for graduate students. Out-of-state tuition will remain the same. Inflation was cited as the reason for the increase.
In June, Youngkin asked 15 public colleges to reverse tuition increases and freeze tuition, emphasizing the financial impact on first generation students.
"I strongly urge our colleges and university boards to show restraint in tuition increases just as you have been doing during the pandemic," he said in his statement. "…There are ways to grow universities without growing tuition. And the reason this is important is, if we are not careful, we will price first-generation students and those that come from low-income homes out of the market. And we can't do that, because of the transformative impact a college degree has on the life of Virginians."
According to an article by Campus Reform, ODU has promised to implement a plan to reverse the increases.
Regardless of this, ODU's tuition payment due date has come and gone, and the increase announced in April was reflected on student charges. ODU also has listed the increased tuition on their 2022-23 tuition page, citing that previous tuition rates remained only in effect until spring 2022.
Full-time in-state undergraduate students are now paying $11,630 in yearly tuition and required fees, resulting in an additional cost of $470 for a student taking 30 credit hours a year.
ODU has not raised tuition since 2018, and in the past, commitments to freeze tuition have resulted in tuition and fees remaining the same. 
A representative of ODU's Financial Aid Office said that tuition has gone up since the spring semester but will not be increased further. Students can expect to see their billing statements reflect the increase, but that it will not increase again during the 2022-23 school year. 
In July, a public relations representative of Old Dominion University told the Mace & Crown that ODU would be providing a rebate to in-state, undergraduate students to match tuition costs for the 2022-23 academic year compared to the 2021-22 academic year.
"As ODU charges tuition based on a per credit hour model, that rebate equals $7 for each credit hour," the representative said "…The university is currently finalizing the process for providing the rebate… a communication will be shared with students in the near future."
ODU's public relations department provided an update to the situation on Wednesday, Sept. 14, 2022, as follows: 
"This is to confirm that Old Dominion University provided rebates to in-state, undergraduate students in order to maintain tuition levels for the 2022-2023 academic year when compared to the 2021-2022 academic year. As ODU charges tuition based on a per credit hour model, the rebates equaled $7 for each credit hour.  Rebates were posted to individual student accounts beginning on August 17, 2022. To date, the University has issued rebates to individual students, based on enrolled credit hours, totaling $1.4 million. Any students who have not received a rebate should contact Student Accounts at 757-683-3030 or [email protected]."
When ODU's Financial Aid Office was contacted again on Thursday, Sept. 15, 2022, the representative said that they had no updates about if ODU would be issuing rebates, and that students should keep an eye out for any changes to their accounts. 
The university's intent to post rebates to student accounts also varies from what has been done in the past; when ODU has issued rebates in the past, students are mailed checks, rather than the credit being posted to their student account. When discussing refunds online, ODU says that refunds can be sent by mail or electronically as an e-refund, not attached back to the student account. 
The Mace & Crown reached out to over 30 students, and only two students had rebates posted to their student accounts. 
Students, when asked about the rebate situation, were largely unaware that ODU had promised to rebate the cost of the tuition and fee increase. 
University departments handling student financials are not widely aware that ODU will be providing tuition and fee rebates, nor does the Office of Financial Aid have answers about the rebates to provide to student callers.  
Students who have yet to receive their rebate have not been contacted by the university about the process, and are encouraged to contact Student Accounts at 757-683-3030 or by emailing [email protected]. 
Students were expected to pay the increased cost of tuition when it was due on Aug. 29, 2022. 
Despite the university's claim that students began to be issued rebates on Aug. 17, 2022, students have received no communication from ODU about the rebate, nor have all in-state undergraduate students received their rebates. 
Leave a Comment
About the Contributor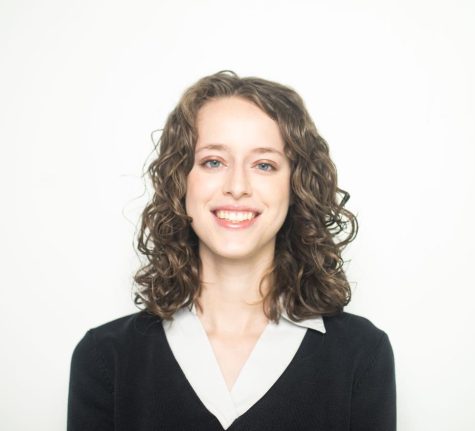 Sydney Haulenbeek, Editor in Chief
Sydney Haulenbeek is an English major and senior, graduating in May of 2023. Before becoming the Editor in Chief of the Mace & Crown she worked as...